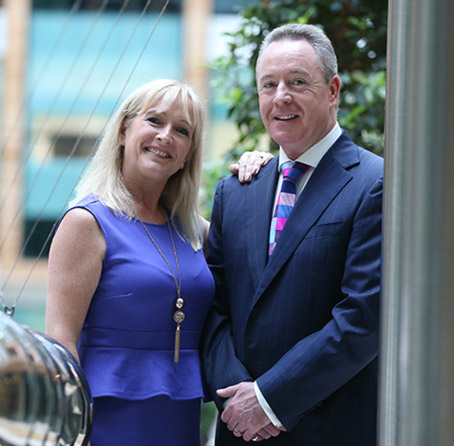 Paul & Aisling Connolly
Motivation Weight Management Clinics is an Irish company that was first established in 1995 by Paul and Aisling Connolly. It was while working with his father Dr. Declan Connolly at a previous weight loss clinic in Fitzwilliam Square, Dublin that Paul recognised the problem that clients were having maintaining their weight following weight loss.
Further research on the psychology of the overweight led Paul to North America where he attended several obesity conferences. These included a lecture on 'Mental Weight' presented by Dr. Maurice Larocque, a world-renowned French-Canadian expert on obesity and weight management. Paul recognised that Dr. Larocque's unique concept and behaviour modification programme held the key to helping people to reach but more importantly maintain their desired weight. Having developed and perfected the successful clinic model over a period of 5 years, Paul and Aisling opened the first Motivation Weight Management Clinic in Dawson Street, Dublin in 1995. There are now 19 clinics throughout Ireland.
Dr. Larocque's methods treated the person not the condition, so it was a question of 'why' the person ate, not just what they ate. Dr. Larocque discovered that 70% of overeating was emotional and that if emotional issues were not treated, the condition could not be treated. According to Dr. Larocque "obesity could not be treated with diets alone" and "without behaviour modification we were only treating half the problem and not the actual root cause." Paul identified with Dr. Larocque's concept of "Mental Weight" for successful long-term weight management and realised that he had found what he was looking for. Having developed and perfected the successful business model over a period of nine years, Paul and Aisling launched their first franchised clinic in Ireland in 2004, allowing the Irish market to avail of the Motivation Programme, which is making Ireland a lighter country! Paul Connolly summarises the relationship with Dr. Larocque as follows: "Working with such a brilliant man is a privilege and making a difference to so many lives is an honour afforded to the wonderful team at Motivation Weight Management Clinics.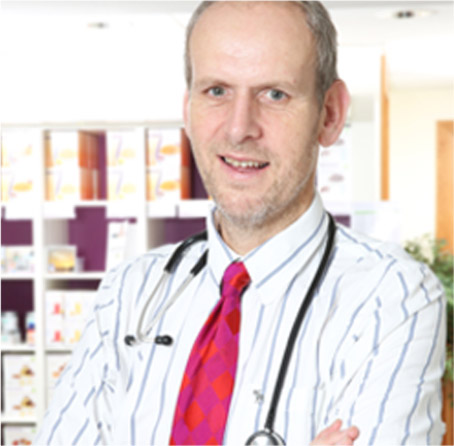 Dr Michael O'Tighearnaigh
Dr Michael O'Tighearnaigh is Medical Advisor to Motivation Weight Management. One of Ireland's leading experts in weight management and obesity, he also specialises in sports medicine and children's health. He is currently a practitioner in the Meath Hospital and the Cambridge Clinic, Rathmines.
Dr Maurice Larocque
Dr Maurice Larocque, founder of Motivation behavioural programme, is one of the world's foremost experts in the treatment of obesity. He coined the term 'Mental Weight,' a revolutionary idea he developed to treat over 250,000 people throughout Ireland, the US, Canada and France.
Ready to make a change for good?
Leave your details here and one of our Motivation consultants will call you shortly.