The Motivation programme is the most comprehensive programme available. You will now have all the tools you need to lose weight for the last time.
Request a Call
Book An Assessment
Congratulations! You've decided to shed those unwanted pounds
Do you want to get off the dieting rollercoaster and change your life forever?
Motivation can help you do just that, thanks to its unique approach to losing weight that addresses not just what you eat, but why. This is not a diet, it's a complete change of lifestyle that helps you to identify and address the habits, behaviours and emotions at the root cause of your weight problem, so prepare to be transformed!
With our programme, you'll be glad to know that the figures are on your side: clinical studies show an amazing 82% weight maintenance rate after four years, compared with 5% maximum after one year on conventional diets*.
*Clinical study published in The Journal of Bariatric Medicine.

Choose
You realise that losing weight and keeping it off requires more that just a diet. You need to change the way you think about food….and you've come to the right place. We will help you to do just that.

Lose
You can enjoy losing weight rapidly without feeling hungry or deprived. You will have all the support and guidance you need to succeed, together with the latest scientific research on weight management.

Stabilise
As you get closer to achieving your desired weight we will transition you towards maintenance so you can enjoy staying at your goal weight for life.

Maintain
You can be happy that you will now be able to maintain your desired weight long-term. Published clinical studies show over 82% weight maintenance for more than 4 years.
Do You Know Your Mental Weight?
Do you find it hard to stick to a diet long-term?
Knowing what to eat isn't enough. You need to understand WHY your overeat.
The Mini Mental Weight Assessment will help you to reveal some of the habits, behaviours and thought patterns that sabotage your efforts.
Let's get to the root of it, so you can conquer your weight forever!
Our Approach
Through private individual consultations our weight management consultant will support and motivate you every step of your journey. Be prepared to be transformed.
Science Behind It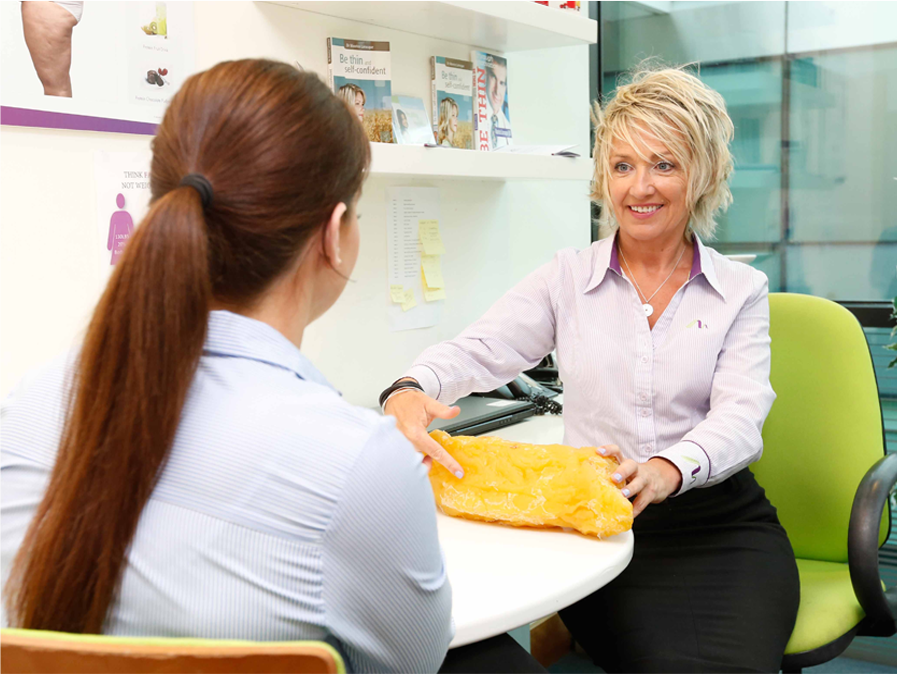 Ready to make a change for good?
Leave your details here and one of our Motivation consultants will call you shortly.
*Clinical study published in The Journal of Bariatric Medicine.