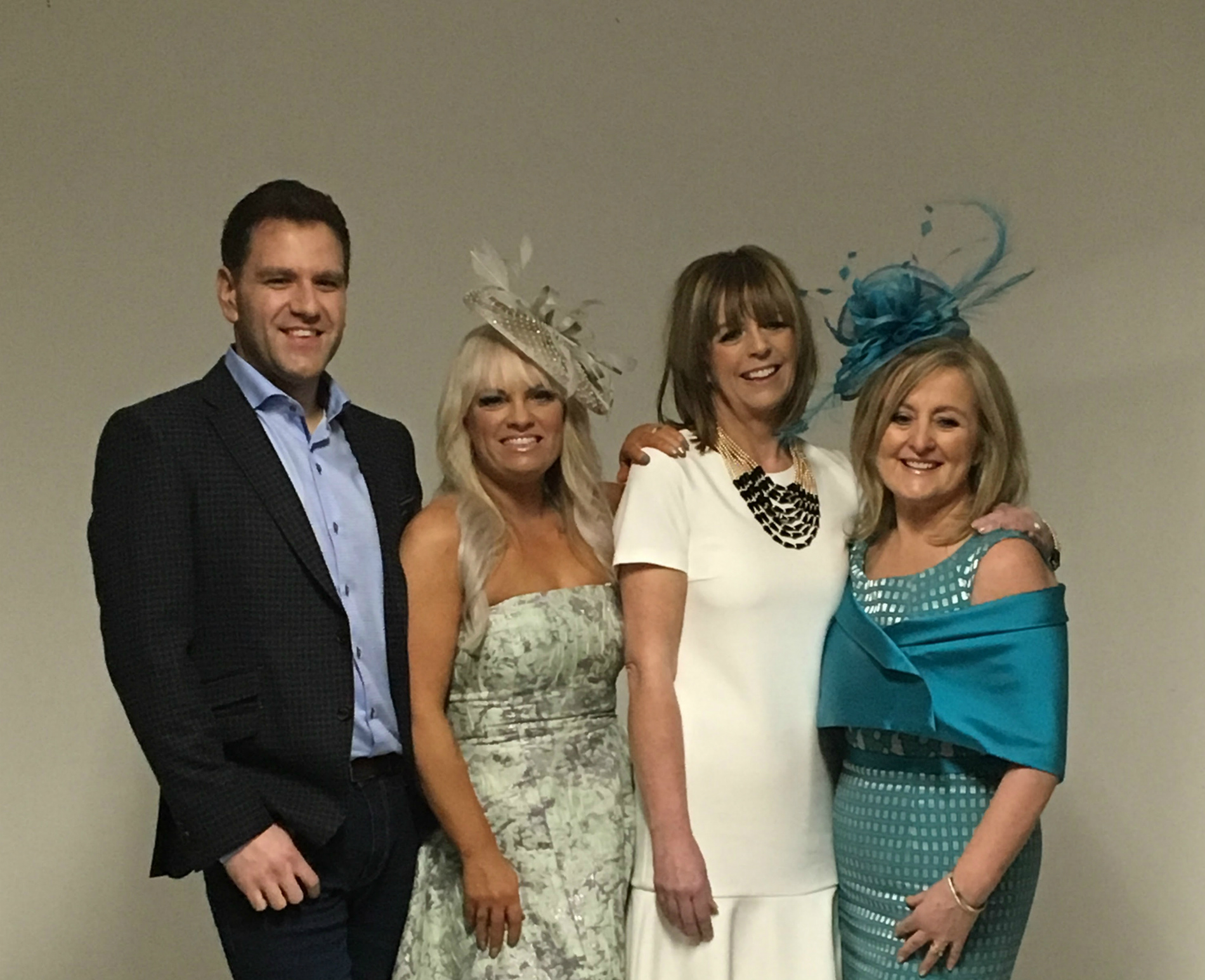 Setting out on the road to Cork from Dublin last Wednesday morning I was really looking forward to visiting a city that I love so much. Cork didn't disappoint and neither did my reason for visiting Cork – to chaperone four of our clients as they prepared to be interviewed on the RTE Today programme for a weight loss special, live from the RTE's studios in Cork.
Stand up our RTE Today Weight Loss Stars: Ita McConville, Noleen Rutter, Claire O'Sullivan and Tristan Clark.
You left a marked impression on everyone that met you that day. From the hair stylists in Sobe Brown, to our wonderful makeup artist Lizzy Desmond, to Mary on reception in the RTE studios, the technical team on the RTE Today floor, our stylist Maria from Picket Fence Boutique, and to the lady in the hot seat, Maura Derrane.
We asked you some weeks back would you be prepared to travel to Cork and be interviewed live and broadcast to a nationwide audience. You agreed and you all carried yourselves with such aplomb and confidence that is was my privilege to be able to share this part of your weight loss journey with you. It really was inspirational and I know from Facebook comments and emails and texts that all your stories touched many others too. We've had enquiries from as far away as Greece.
We take so much for granted, yet when we hear what others around us have struggled with and in this case overcome, it really brings a degree of clarity and we have to treasure what we have.
From everyone here at Motivation Weight Management, a big thank you and we look forward to sharing more happy stories in the months and years to come.
For anyone reading this blog post and would like to see our four RTE Today weight loss stars in action, you can watch the show here over on the Motivation Facebook page.