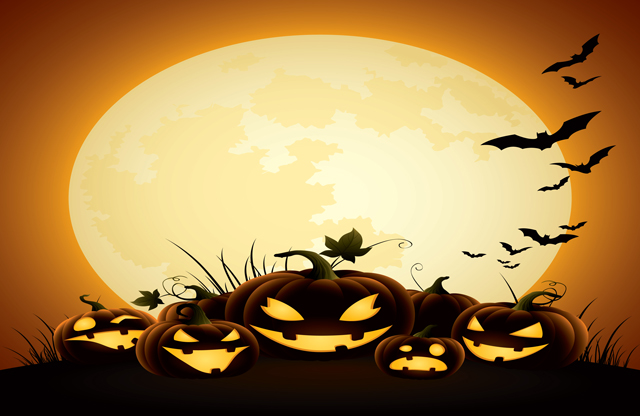 Halloween can be a tough holiday to make healthy, the main focus is sweets and treats, but not all Halloween snacks have to be unhealthy, good food can be fun too. Our team in Motivation Gorey have put together their favourite healthy halloween treats for kids. These healthy halloween treats will make any party table look spooky yet colourful on halloween night. So before you dish out sweeties and chocolate why not give some of these a try.
Apple Monster Mouths: Cut an apple into quarters, remove the seeds and remove a wedge from each. Fill the mouth with low fat peanut butter and yogurt covered raisins or almonds.
Roasted Pumpkin Seeds: For older kids, roasted pumpkin seeds are a deliciously healthy snack! To roast your own pumpkin seeds, preheat the oven to 300 degrees. Wash your seeds removing and pumpkin pulp, spray with 1 cal spray and a pinch of salt. Bake for 45 minutes.
Banana Ghosts: Half a banana and decorate with chocolate chips.
Orange Pumpkins: Little mandarins or clementines are easily turned into cute little pumpkins with just a simple stalk of celery poked on top!
Fruit Salad Pumpkin: A great way to incorporate carved pumpkins to your table display. Carve a really big open mouth then place the pumpkin on a tray and scatter lots of chopped up fruit in front of it.
Sweet potato pumpkins: Slice sweet potato into 1cm thick disks and carve out a simple pumpkin face on them. place them in the oven for 30 minutes at 180C, turn them after 15 minutes.
Edible eyeballs: Slice carrots into 1 inch thick chunks, top each with small blob of low fat cream cheese, stick one half of pitted black olive on top.
If you give any of these ideas a go we'd love to see your photos. Please share them on our Facebook page.
And if you'd like more information on the Motivation Programme or to speak to a Weight Management Adviser contact your local clinic now.