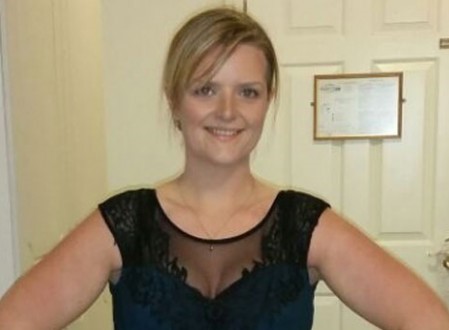 Irish girl had who never weighed herself goes from a Penney's size 20 to an incredible size 10
27-year-old Laura Farrell is a Business Operations Manager from Kildare used to wear a Penney's size 20 – today she wears a size 10 having gotten her weight under control with the help of Motivation Weight Management! According to Laura:
"Can you believe, I'd never weighed myself throughout my life until my twenties – ever!  The first time I weighed myself at the gym, I discovered I weighed 17 stone 4 pounds– The shock kick started me into a healthier lifestyle, however, the usual diets coupled with weighing myself regularly didn't work."
Laura's Weight Loss Success Story
Laura knew about Motivation Weight Management for years but she had a fear of going, she explains, "I saw Motivation Weight Management as the gold standard in terms of weight loss. My fear was if it didn't work for me that I would be left with no other option, so I put off going to them!  I tried Weight Watchers, although this approach worked for me in the short term, having lost another 2.5 stone, I quickly came to realise that I needed more support and I needed help mentally with my motivation, not just my actual diet."
Laura continues, "Now I have lost the weight I have so much more confidence in my ability to make choices. I shop for the week, plan meals and my boyfriend eats the same food as me, just larger portions – it's not a diet. I also love to exercise and it is now just part of my weekly routine. Ultimately, it wasn't just a change of diet and eating habits, what has really delivered for me is the change in the way I think about food. Looking at the mental side of eating has changed the way I look at life for the long-term – that's what's got my weight right down."
She also commented:"I no longer reward myself with food and I've learned that everyone has the power to change. I've learned how to be mindfully happy.The holistic element to Motivation Weight Management has turned my life around. I'm almost at target now, I've just 7lbs to go but I'm confident that this will happen – I'm 99% there and for life and I don't need to step on the scales each day. I feel like a different person now … completely different." Since losing the weight Laura decided to undertake a part-time diploma in personal nutrition.
To speak to a Motivation Weight Management Adviser or to book an assessment consultation, find your local clinic contact here.