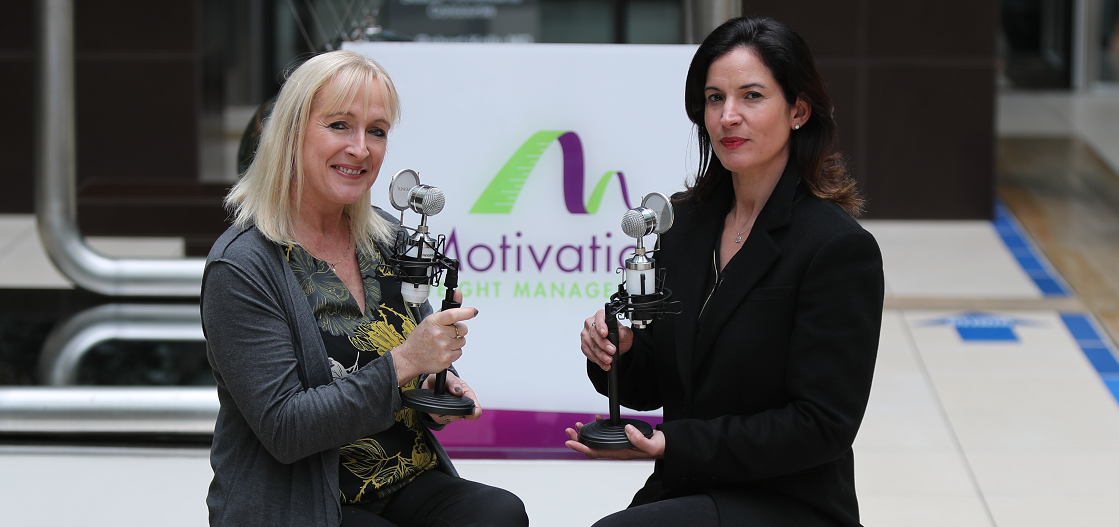 In this week's podcast Aisling and Meabh go back in time to Meabh's early adult years when she struggled with her weight. Maebh talks openly about her journey from when when she was overweight and to where she is today – how to think like a slim person.
In her early adult years, Meabh pretty much ate what she liked, when she liked and never paid much heed to portions. On occasions she'd finish the food that was left on her boyfriend's plate.
At the root of much of this was a complete lack of awareness or understanding of what she was doing. Not a clue about the importance of blood sugar levels and how to avoid the dreaded dips.
When Meabh decided to join up to do a Motivation programme, the great awakening or education began. She learned all about blood sugar levels and how to avoid the extreme lows – she was now in a much better position to make healthy food choices.
In addition to the lack of awareness Meabh also refers to her feelings of guilt. How she'd overeat and endure feelings of guilt as a result.  Meabh pointed out that her 20s and 30s were very happy years but the feelings of guilt around food were pretty constant. This is probably something that will resonate with most people; we can lead pretty happy and enjoyable lives but there is always that nigging guilt when it comes to.
Today, Maebh is in a position of control. The Mental Weight questionnaire that all Motivation clients complete, showed her key issues as being one of guilt and perfectionism. Actually, her Mental Weight was comparable with the habits and behaviours of someone 2 stone heavier. In other words, if Maebh were to continue her current habits and behaviours she would end up 2 stone heavier.
Using the tools and techniques provided by her weight loss consultant, Maebh was able to overcome the personal issues that were causing her to overeat in the first place, put in place the framework to build a better place – one that enabled her to think like a slim person. Not only that, Maebh went on to join Motivation and trained to become a weight loss consultant.
Podcast: Play in new window | Download
Subscribe: RSS