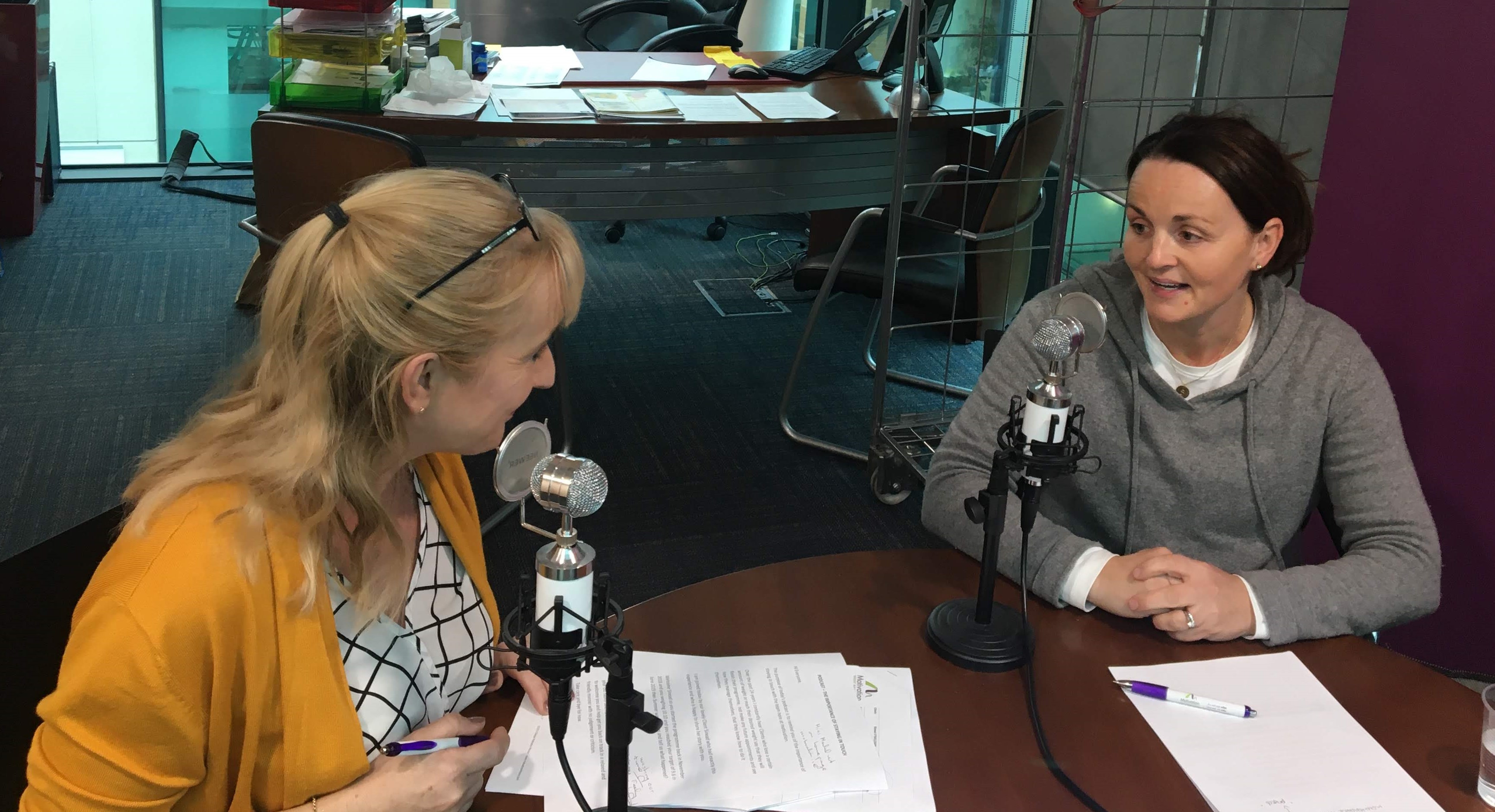 This is Sinead's weight loss story and how important it is to stay in touch with your clinic so as to help maintain your target weight.
Sinead started with Motivation and weighed 10st 10lbs. She comfortably hit her target of 9st 6lbs and then we didn't see Sinead for a while. Summertime came and Sinead disappeared.
As Sinead says, "I thought I'd manage ok but one of my triggers (for overeating) is lack of routine and in particular, having the kids off school."
Sinead found it difficult to set aside the time necessary to look after her weight maintenance or self-care as she calls it.
When Sinead returned after the summer her weight had crept back up to 10st 3 lbs and more importantly, her Mental Weight read 14st 10lbs.
For Sinead, the Mental Weight was crucial in helping her to pinpoint the root causes of her weight issues. Her key triggers are guilt and perfectionism that she admits she continually has to work on and as she says, "if I don't carve out that self-care, I find that it just creeps back in so easily."
Over the summer break Sinead let the old habits creep back in and chief among them was reward eating.
It was only when Sinead returned after the summer that she realised that she had been focusing more on the scales rather than "what I'm thinking and why I'm doing it."
Sinead says she wouldn't have figured that out without coming back and connecting with the professional help here at the clinic.
Sinead had lost her way completely with hypoglycaemia. As she remarks, hypoglycaemia is a very effective way of addressing the issues raised by the Mental Weight report. Namely, how's she's feeling and the choices and behaviours that she can and will make when she has hypoglycaemia under control.
What's interesting listening to Sinead is how much she underestimated the negative impact of not managing hypoglycaemia. Once she got that under control lots of positive things started to fall into place.
Sinead was absent for just over a month and as Aisling points out, it's illustrative of the damage you can do to your weight loss efforts in such a short amount of time. Aisling quite rightly points out that it is critical not to let guilt prevent you from picking up where you left off. Obviously, the sooner you get back on track the better but even if it's been some time, it's never too late.
Sinead's parting words of advice: keep in touch because your clinic team will provide the support to help you though this journey. And it is a journey.
As we always say to clients, weight loss is a journey because once you reach your target weight then it's all about maintenance. Our maintenance programme, that Sinead will attest to, provides the regular maintenance check-ups that are key to helping her stay on track.
You can listen to Sinead's weight loss story below.
Podcast: Play in new window | Download
Subscribe: RSS