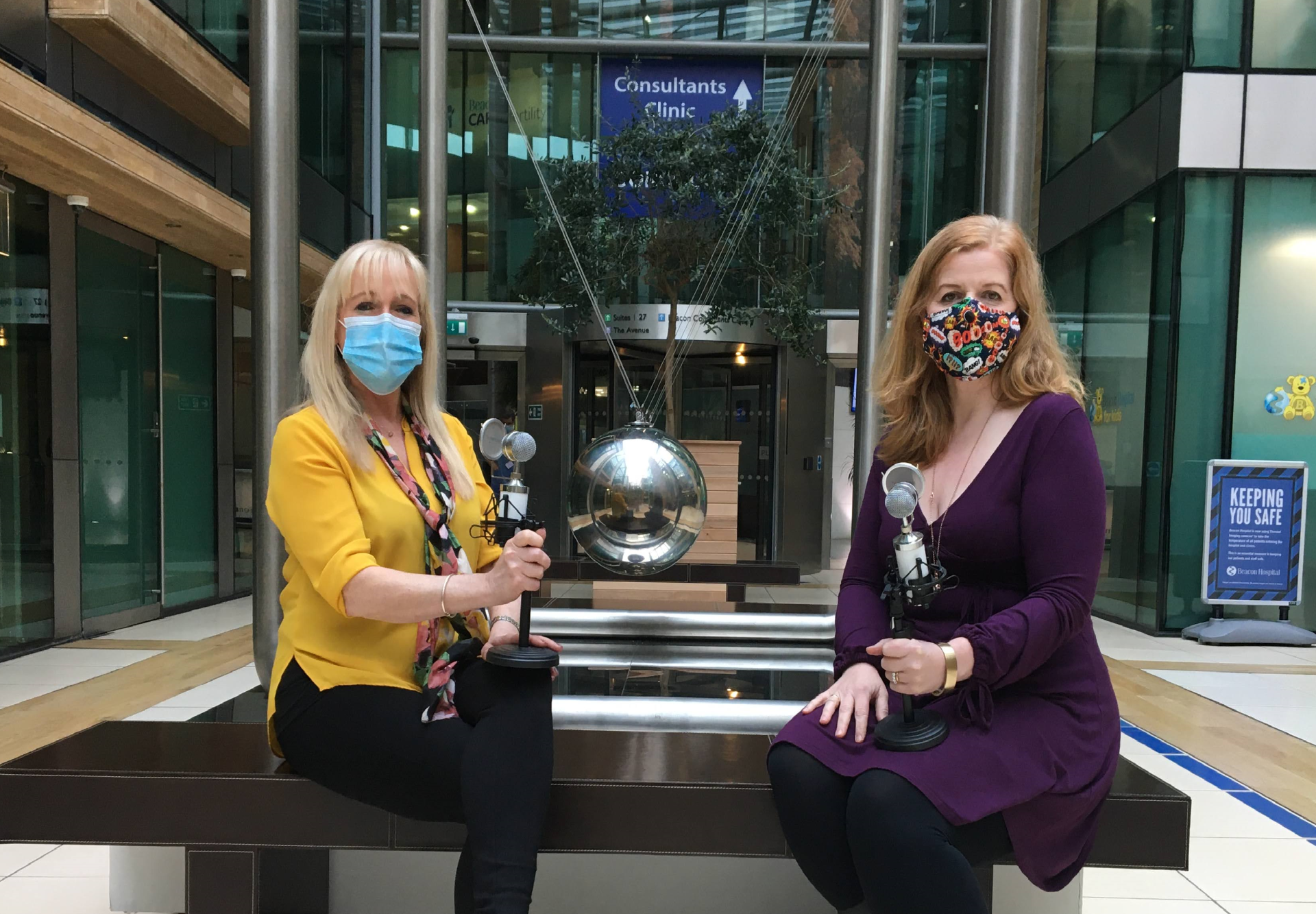 The Laura Grant story is a story for the ages.
There is something in this story for everyone, small and big nuggets of advice that will help you in so many aspects of your life – weight loss, physical and mental health, and being able to face up to and overcome issues of confidence and self-belief.
Laura Grant joined Motivation in 2019, just after the birth of her third child. As Laura herself noted, it is a very stressful, busy and full life being a mother of a baby (x3). Her immediate experience of Motivation was the me-time, that time and space she now had to herself. For the first time, she realised how manic your life can be, as she herself says, "how busy, not only your head, but how life itself is."
Through her weekly consultations, it was evident that stress was a significant contributor to Laura's overeating. Motivation helped Laura to identify her stress triggers and to take on board new coping mechanisms to deal with stress. This transformed Laura so much so that when I describe the stressed individual I first me, she replied by saying that she didn't recognise that woman any more.
As Laura remarked, "It's as if you are talking about someone else."
Laura quite rightly points out that she still gets stressed but she doesn't let it implode on her anymore. She's now able to identify her stress triggers and is able to manage them very well.
It's important to note that stress occurs naturally in all humans. It's how we cope with it that is crucial to our physical; and mental wellbeing.
I mentioned triggers above and this leads me quite nicely into the next part of Laura's story. Laura was aware of issues in her life – she was overweight so there was obviously something amiss but she couldn't quite put her finger on it.
With our help, Laura identified four key triggers that were at the root of her overeating:
Loneliness
Stress
Perfectionism
Guilt
Laura is one of eight children and she'd describes herself as a socially orientated kind of person so she was astonished when loneliness was identified as an issue.
Laura's Mental Weight report identified loneliness as an issue and when she saw it in 'black and white' it made her, for the first time, question what was happening and going on in her life.
Words can sometimes not do the justice that such a revelation deserves. For over 25 years, I've sat with thousands of clients who've had those light bulb moments, when like a flash of intense bright light, they are startled and awakened to a whole new world, a world in which they are now in control.
When I asked Laura about negative and positive motivation, she agreed that when she started with Motivation, she was engaged mainly with negative motivation, that is thoughts and behaviours associated with failure and lack of self-belief.
Laura has tried any number of weight loss programmes – she'd tried everything and nothing worked for her. Her next thoughts were noticeably negative – am I setting myself up for failure, again? or will I be able to do this?
Laura's fears are not unique to her and fear of failure is normal. As humans, we are predisposed to being influenced by how good or bad events or experiences went for us in the past so it should come as no surprise that fear of failure with weight loss is so common.
The tools we use and share with our clients are the tools that equip you for life. Weight maintenance is a journey and our programme enables you to embrace milestones (weddings, special events, holidays), not fear them.
Laura now feels empowered as she no longer has that fear of not having achieved what she set out to do. What she now has is a sense of purpose and positivity that sees her through and beyond those significant milestones, whatever they may be.
Laura's Covid-19 Experience
Laura, her husband and three children, all contracted Covid-19. Laura tells how she was unprepared for what Covid-19 did to her; it stripped her of energy, so much so, the even the simplest of tasks like putting one of her children to bed, became an exhaustive ordeal.
Laura was not one of those fortunate enough to only present and suffer from a mild Covid-19 infection. Laura went through three very difficult and unforgettable weeks.
It was at this stage of thee podcast that Laura repeated that by losing weight, that she'd given herself a gift. In relation to Codivd-19, that gift was that she'd removed a burden from her body (the weight) and inadvertently had given herself a much better chance of dealing with Covid-19.
Breast Cancer
There is a history of breast cancer in Laura's family so when she discovered a lump, she went to her GP who immediately referred Laura for a mammogram, the results of which were of no immediate cause for concern.
A message from Laura:
"For anyone listening, please go to your GP. Don't put it off. They are open and are referring if needs be."
At the follow-on meeting in the hospital to review the results of her mammogram, Laura met two doctors independently of each other and she says she "experienced something remarkable." Previously, doctors had congratulated her at the birth of each of her three children but here were two doctors congratulating her on her 4 stone weight loss.
The importance of these positive comments reconfirmed what Laura already knew; that losing weight is such a great thing for your body. Laura believes she would not have found the lump had she not lost the weight.
For more information on breast cancer awareness, please check out this HSE resource.
Laura's New Business
Laura's journey, her weight loss, her Covid-19 and health experiences, all had a significant impact on her confidence to set-up her own business.
Laura is passionate about reusing and recycling. With three young children, she often remarked to herself on the amount of new clothes that she was buying or was getting as gifts. She further remarked, this time to her husband on one of their regular walks, what if she was to stop buying new clothes and perhaps look to purchase some beautifully pre-owned and pre-loved children's clothes.
Off she went and began to research all the options online and in her wider community. As she found out, there was no shortage of options and by buying clothes this way, Laura was comforted by the fact that she was not contributing to the manufacturing of new textiles.
At the heart of her mission was protecting the environment: she was now not contributing to what is called 'fast fashion' or 'micro fashion', where retailers stock new lines on a regualr basis so there is a lot of pressure to turn over stock which equates into aggressive pricing. This is the nub of recreational shopping – buying products, children's clothes in this instance, because it's an affordable and pleasurable experience. There is no emotion invested into thinking about the environment.
Laura felt the stir of a drive to do something more rather than just dip in and out of various websites to purchase pre-loved clothes. She knew she was doing something positive in her small way but she wanted to do more but just wasn't exactly sure what that something was.
On another walk with her husband, Laura broached this subject again and she told him that she wished there was just one place where she could buy those pre-loved clothes for their kids. She was jumping from site to site and it was time consuming. Her husband let the conversation hang and Laura filled that vacuum by suggesting she set up a business and a website that would do just that – provide a one stop shop for pre-loved clothes for all you kids.
Laura reflects on how her husband let her make that significant suggestion as he felt it was obvious what the solution was but if had to come from Laura so she could take ownership of it.
As Laura said, it was a light bulb moment but she couldn't just go on a hunch as much as she believed in it. Laura has already crossed paths with the amazing and helpful Samantha Kelly, aka the Tweeting Goddess and founder of the Women's Inspire Network.
With Samantha's advice and extensive network reach, this proved crucial to the primary market research.
Laura generated over 500 detailed market research responses. To put this in perspective, Samantha remarked in advance of sending out the market research request, that they normally generate around 100 responses. This demonstrated there was genuine interest out there and the feedback was instrumental in guiding Laura to the next stage – setting up a new business.
Laura registered her new company, LovelyThings.ie and when I asked her why she called it Lovely Things, her reply was succinctly beautiful, "because that's what we sell."
LovelyThings.ie will officially launch on March 18th which is also Global Recycling Day.
While Laura acknowledges the support of her husband and the all the contacts and learnings through the Women's Inspire Network, she places her confidence to follow her dream down to doing the Motivation programme. She saw the new-found confidence as a gift and that came about by using the Motivation tools and 1-1 private sessions with her weight loss advisors.
Let's not forget that, in the process, Laura also lost over 4 stone.
To round off this post, I want to say how grateful I am to Laura for sharing her story with me. Like all of our other clients who have come on our podcast series, it takes courage to do so, but in so doing, they demonstrate how you can change your life in so many positive and rewarding ways.
I simply titled the podcast 'The Laura Grant Story' but it is so much more. Listen to it and you'll find out why.
Laura Grant started her life-changing journey by clicking a link just like this one.
Podcast: Play in new window | Download
Subscribe: RSS