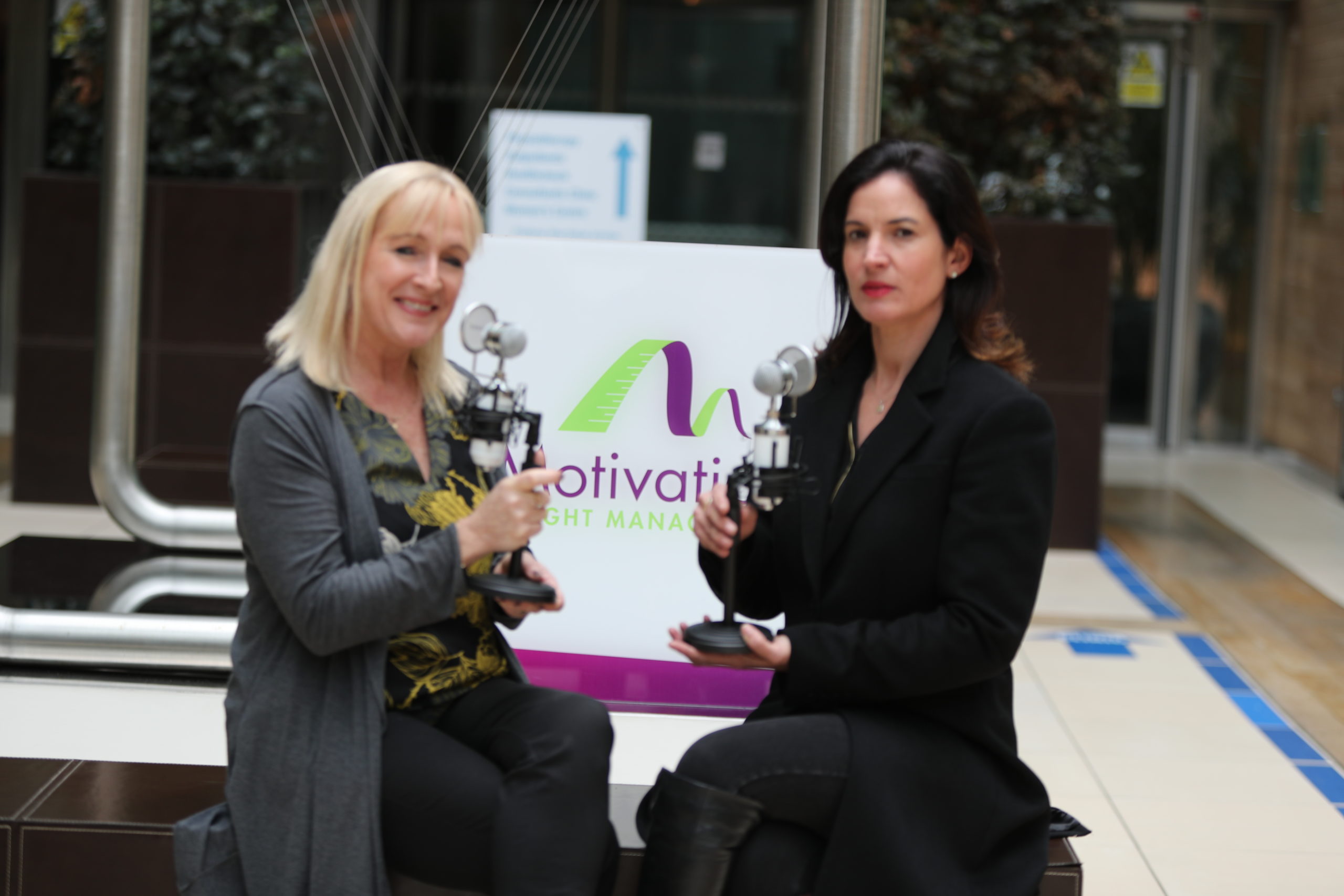 In this Motivation Assist Podcast, we turn the table as Meabh Coyle becomes the interviewer and Aisling Connolly the interviewee.  The subject of the podcast is the Motivation Initial Assessment.
Every person that comes through the door of one of our clinics has to complete an initial assessment. That initial assessment is a critical step in helping clients to reach their desired weight and just as important, to maintaining their desired weight once they reach their weight loss target.
The podcast walks you through what you can expect at your initial assessment and provides great insight into how useful and beneficial an assessment it is, all for only €25. In fact, while we call it an initial assessment, it is in fact a 45-minute consultation as you walk away with a wealth of information about yourself and aspects of your life that you can adapt or change straight away.
The first thing you do is to complete a Personal Impact Form in the clinic and we use this as a discussion document so that the weight loss consultant can get some background to your lifestyle and eating habits. It's important to understand this as we tailor each weight loss programme specific to each client's lifestyle and personal circumstances.
We will look out for the key trigger(s) that made you book the assessment and examine what you feel are the key reasons behind your weight problem.
We also look at WHY you want to lose weight. This can be for an event like a wedding but the WHY can also be an emotion such as wanting to feel better or to have better self-esteem.
Interestingly, there is a marked increase in those people attending for health reasons; in that they are more aware / better informed as to the health risks from being overweight.
The initial assessment caries out a number of key measurements:
With the body fat analysed, we identify what more and more people are interested in finding out about and that is visceral fat, that internal fat which is the most dangerous to your health.
We measure your visceral fat with our Tanita Scales (this can be done regularly so you can enjoy watching the visceral fat rating decrease and come into the normal category, which is 1-12). A rating of 13 or above is a warning sign, which we always point out in your initial assessment.
Height and Weight for BMI or Body Mass Index
We measure you BMI which is an estimated healthy weight for your height.
If you're 14 stone or 89 kilos and a 6ft tall man, you're probably a healthy weight, but if you're the same weight and much shorter than that, like a 5ft tall woman, you're going to be overweight.
One thing is for sure, the ideal weight certainly isn't one size fits all!
Your metabolic age is how your basal metabolic rate (BMR), or how many calories your body burns at rest, compares to the average BMR for people of your chronological age in the general population. BMR is just one measurement of a person's overall health and fitness.
Blood pressure is an accurate indicator of overweight and we take your blood pressure at every consultation and along with the other measurements, map them and as with most clients, watch them fall over time to within in a healthy range for your height and weight.
For most people taking the initial assessment, we find that this is the first time that they have been able to open up and talk about their weight issues. By and large this is not a planned outcome but the private and personal nature of our 1-1 initial assessment affords people the opportunity to talk about how they really feel about being overweight.
For many, being overweight is a deeply personal issue and the group-based programmes are not the ideal venue for this type of discourse. What we generally find is that the initial assessment helps to lift that often oppressive mental weight that people are carrying. From that, the programme kicks in and the physical weight falls off.
The initial assessment with Motivation costs only €25 and at the end of the consultation you are under no obligation to sign up to any of our tailored weight loss programmes.
If you are interested in booking an initial assessment for yourself then please click here.
Perhaps your journey to this page was to help a loved one or family member. In that case, you might consider an initial assessment gift voucher. You can buy one in any of our clinics nationwide or click here to buy one online.
Podcast: Play in new window | Download
Subscribe: RSS