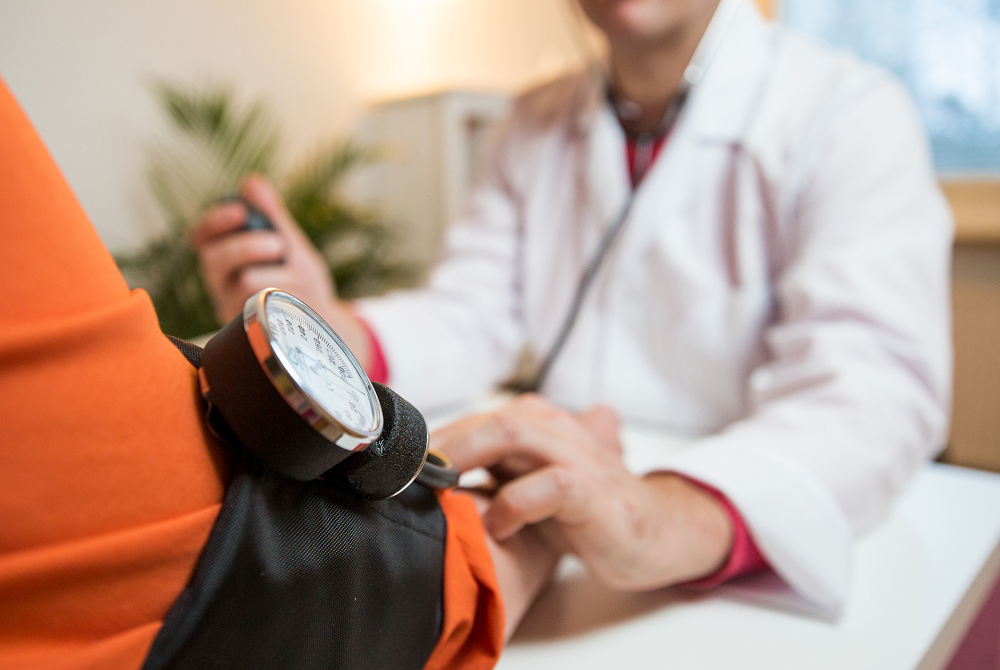 Some clients come into us with an urgent need to lose weight before an operation. Even for very routine operations, patients are being asked by health professionals to lose weight and quit smoking. Why? Because the risks of surgery in overweight people are greater than for those who are at a healthy weight – there is simply a greater chance of complications due to their extra weight. But, the great news is that many – or most – are successful in their goal, and their surgeries can and do go well if they lose the necessary weight.
What better source of motivation could there be? If you've been making excuses over the years, and your weight problem has deteriorated, this situation often becomes a case of 'now or never'. Time is of essence so we urge anyone in this situation to contact us immediately, request a callback now.
We recently had a female client in her seventies and her doctor had advised repeatedly to to lose weight before an operation. She came to Motivation and lost four stone prior to her knee replacement surgery – she had been waiting five years to have this surgery, and was in excruciating pain but, since losing weight and having the operation, her symptoms have abated and she is now living an active and fulfilled life divided between minding her grandchildren and playing golf. She is glad she didn't wait any longer for her operation.
Where to Turn?
Many of the clients who come to us to lose weight prior to an operation are nervous or scared, not necessarily of the operation itself, but of the thought that they won't succeed. Perhaps this is because they have failed at many weight loss attempts previously, and they have negative associations with trying to lose weight. We reassure them that, although they will indeed make mistakes (they are human after all!), we believe that they will succeed, especially if they can adopt a positive mindset (more on that later). Also, it won't be a miserable existence! Quite the opposite. Many clients tell us that they are surprised that they are not hungry on our programmes, and that they don't find it complicated to lose weight – we offer quite a straightforward approach to weight loss, which explains why it is so successful.
We believe there are two crucially important things to have in place as you look to plan to lose weight before an operation.
Firstly, it's to have the correct support in your endeavor to lose weight, not just at home, but also with your weight loss advisor. Having an objective person who will champion you along the way, is crucial to help you achieve your weight loss goal.
And, secondly, having a weight loss programme that is backed up by science – one that you know will work, as time is of essence, especially if you are waiting for an operation. We have programmes specifically designed with quick weight loss in mind, which is exactly what a patient waiting for an operation is looking for – fast and effective.
What are the Risks of Being Overweight During and After Surgery?
Around four out of 10 Irish people are overweight, and more than one-fifth are obese – a figure that has been increasing for the past few decades. This has serious implications in relation to surgery. We know that there is always a risk when patients are given an anaesthetic, but there is strong clinical evidence that suggests this risk is significantly higher when they are overweight or if they smoke. Basically, the more a person weighs, the harder the cardiovascular system has to work, and the higher the risk of heart failure, heart disease, and stroke. These patients are much more likely to suffer serious breathing problems, get infections, or have heart, kidney and lung complications. It also takes them longer to recover and they have a higher risk of mortality (dying) under anaesthetic.
One study, involving 111 patients treated at the University of Alberta Hospital in Canada between 2009 and 2011, showed that common but urgent operations in obese patients – such as appendectomies, gallbladder surgery, abdominal surgery or hernia repair – resulted in nearly half needing to be admitted to an intensive care unit (ICU), one-third requiring multiple surgeries and 17 per cent dying in hospital. All had a body mass index of 35 or higher. Morbidly obese patients — those with a BMI of 40 or higher — had the highest rates of re-operation and increased lengths of stay compared with severely obese patients.
In fact, to highlight the link between our lifestyle and risks during surgery even more, a study carried out in 2012 suggests that what a patient eats in the days prior to an operation has a significant impact on recovery. Researchers suggest that restricting fat in humans before surgery can decrease the incidence and severity of surgical complications brought on by inflammation and other stressors.
Start today – don't hold off or delay an operation just because you are carrying extra weight.
Request a callback to make the first step to lose weight before an operation