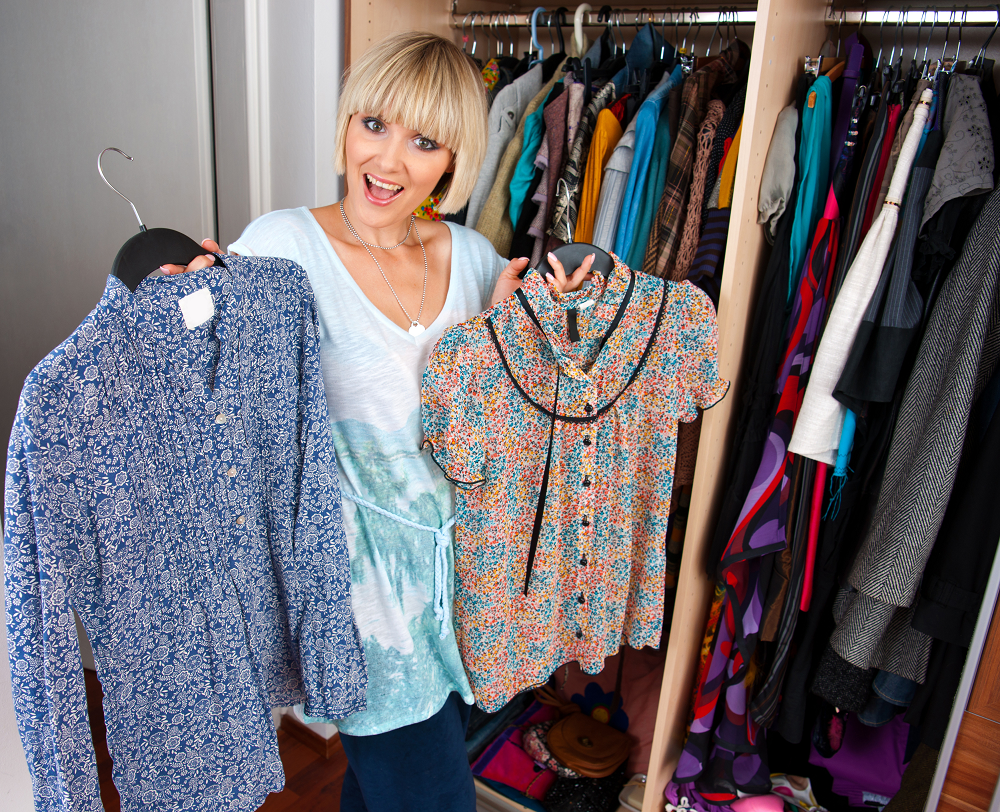 Feel Slimmer Today – No Magic Involved!
You're on your weight loss journey. You've learnt (from us) that there is no miracle cure, no quick fix, and no fad weight loss diet that will ensure you reach and maintain your ideal weight with certainty.
Instead, you've chosen our programme because it works consistently on changing your poor habits to healthy ones, meanwhile instilling in you the importance of managing blood sugar in order to prevent 'dips', followed by poor decisions (see my 'Why being 'hangry' is no joke' blog ).
You are turning things around and you are losing weight. You feel better already. We applaud you for taking control of your life. But there may be one thing you may be forgetting. It is the one thing that so many of our clients get wrong, and it's an essential ingredient of your continued success.
What is it?
It's the importance of putting effort into looking and feeling your best every step of the way.
Enjoy Your Clothes Now, Not Tomorrow
Lots of people who are working on losing weight delay gratification when it comes to their appearance and how they feel in their clothes. They forget that they deserve to feel great right now, not just at the end of their journey, when they've reached their goal.
I myself remember that, when I was carrying extra weight, I used to wear baggy clothes and would tie jumpers around my waist to hide my bum. All it did was make me feel bad about how I looked. Knowing what I know now, I'd have put more effort into my appearance – not for anyone else, but for me! If I was looking in the mirror and was happier with what I saw – regardless of the scale – I might have had higher self-esteem and, in turn, that would have prevented a lot of overeating when I felt low.
That's why we've come up with this short guide on how to dress slimmer for your shape right now, regardless of how far you still have to go. Even if you've lost just two pounds, that's a wonderful start, and it's important to signal to yourself that you deserve to dress well and feel good in your clothes, not into the future, but right here today.
A few simply style tricks can help you achieve the most flattering looks, resulting in you feeling instantly feel better. And, so often in life, when we feel better, we make better decisions, so this will also benefit you in the long term.
We urge you to give our tips a go – and to treat yourself to something new this month. You really do deserve it, particularly if you're working hard at your healthy eating and exercise goals. And don't forget to stand up tall, stick out your chest and be proud of who you are – just as you are today!
For the Men
Go for small patterns: many people think that plain fabrics in solid colours are the way to go, but often it's actually small, textured patterns on knits and shirts with fine, subtle designs that will draw the eye in, focusing it away from larger issues. Likewise, pinstriped suits are particularly slimming. Do avoid big, loud prints at all costs though.
Go lower: if you have a pot belly, high-button jackets can sometimes accentuate it, as do double-breasted suits. What you want is to maximise the triangle of shirt above the top bottom, so go for suit jackets that allow for that, and go for v-necks rather than round necks.
Avoid baggy clothes: it's tempting to hide behind a baggy suit, but it will actually only make you appear larger. Fitted clothes offers a more slimline silhouette, but don't go to overboard with it – make sure that you can fit a thumb comfortable under your waistband without inhaling and, similarly, don't buy jackets or shirts that are uncomfortably tight across the back.
Neutral colours: keep your colour palette quite dark and neutral. You can't really go wrong with black if you're on the bigger side, but another good tip is to minimise the colour contrast between the upper and lower parts of your body – try to keep them in sync with each other to appear slimmer.
Slimline fabrics: at this time of year, thicker fabrics like cord trousers or chunky cardigans might seem appealing, but they'll add more bulk to your frame. Choose lighter knitwear for layering, like a merino wool cardigan or a fine kint, and stick to chinos, which will look more flattering than bulkier fabrics.
For the Ladies
Wear the right underwear: A professional bra fitter can determine if you – like most other women – are wearing the wrong cup or back size, which neither lift nor shape. Likewise, undies that are too snug will create bulges, while thongs or g-strings (if you don't find them too uncomfortable) or seamless, low-rise hipster undies offer a much smoother line. Shaping underwear options, although not for everyone, are now made of such fantastic fabric that offer excellent tummy control and can smooth the look of thighs under pencil skirts or dresses.
Pick the right jacket: the crisp, straight lines and narrow lapels of a good blazer works wonders to counteract excess curves. Wear it open over a v-neck and dark-wash jeans for added effect. Jackets that taper in at the waist also do wonders to whittle a waist down and will look great on most frames – who cares what the size on the label says!
Use jewellery strategically: long necklaces add length to a short neck and bring attention away from the hips and to the front and centre of your body. Large statement necklaces demand attention be paid to the face rather than elsewhere, and a statement piece will attract compliments. Likewise, sparkly cuffs, stacked bangles and cocktail rings draw the eyes to the wrists rather than upper arms.
Choose the right denim: the most slimming are straight-leg or boot-cut, dark jeans that sit on your hips (as opposed to at your waist or below your hipbone). In terms of length, go for ones that cover your instep when wearing heels – an elongating trick that most of the celebs use – check out how many of them go for a dark jean with heel combo!
Go for a spray tan and up-do: not for all-year-round, but a good option if you're going to a wedding or event, most ladies agree that having a tan (whether fake or real) makes us feel slimmer, giving a longer, leaner look to legs and arms. In terms of hairstyles, pulling your tresses up into a ponytail high on the back of your head, then lightly teasing at the crown will help bring out your bone structure and will help your face appear slimmer.
And, do remember, when you eat healthily (think salmon with lots of green veggies, for instance), sleep well, drink lots of water (either cold or as herbal tea) and exercise, you actually FEEL healthier.
You'll also have a sparkle in your eye and a fresher complexion – something that money simply cannot buy.