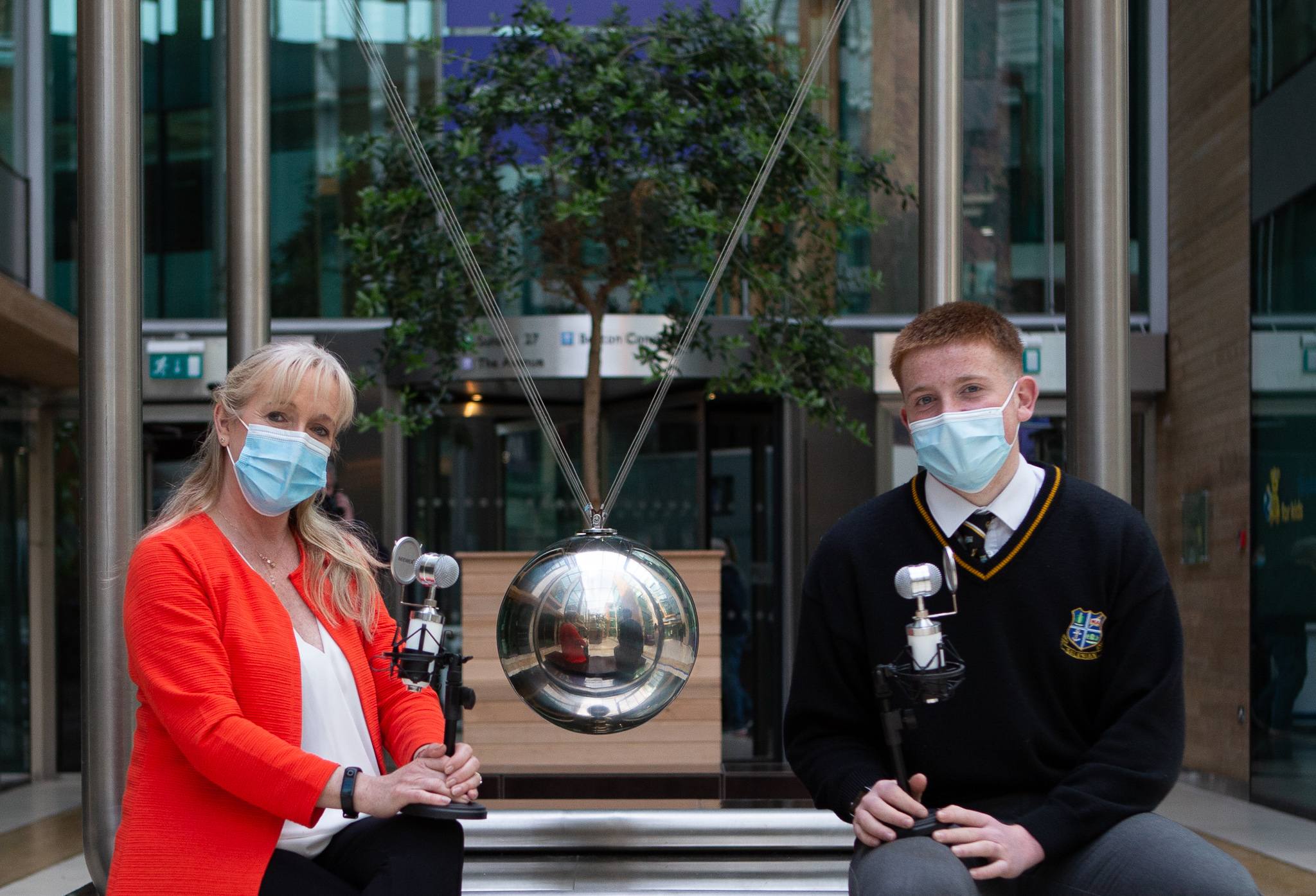 This is the remarkable story of Eoghan Brennan who lost 6 stone with Motivation Weight Management. Eoghan, who just recently turned 16, was topping the scales at just over 19 stone / 120 kg in 2021. Over the course of his weight loss programme in our Swords clinic, Eoghan shed an amazing 6 stone / 38 kg.
Eoghan tells his story in the podcast below and it's aptly titled, 'A Teenager's 6 Stone Weight Loss Journey'.
There are two audiences that this podcast is aimed at.
First of all, and the most important is other teenagers who are struggling with their weight. For you, this is an important reference point as there is hope and there is a way out of your current situation. One thing to note – where you are now is only temporary. Fix that in your mind. It's temporary and we can help you lose that weight and move on to where you want to be. Listen to Eoghan's story and you'll find it parts of it should resonate with your own situation.
Secondly, the parents of the teenager that probably has had several false starts in trying to lose weight. It's a story that's played out over and over so you and your child are not alone in this. It's not easy and the traps are many but with the right guidance and framework it is manageable, and your son / daughter can lose that excess weight in a controlled and safe environment. You too should listen to Eoghan's story and hear what the story sounds like from a teenager's perspective. As adults we've forgotten what those teenage years were like so it's important to listen to Eoghan. At just over 10 minutes, his podcast, 'A Teenager's 6 Stone Weight Loss Journey' is short but it's well worth the listen.
In addition to the podcast, please feel free to download our short eBook, 'Teenage Weight Gain: What You Can Do?'
On the day that we recorded Eoghan's podcast, his mother Roisin was in attendance. Aisling Connolly, our clinics director and chief podcaster-in-arms, asked if Roisin, as she was in the clinic, would she like to tell how she viewed Eoghan's 6 stone weight loss from the mother's side. Roisin agreed and what followed is another great podcast. A parent's perspective is also a critical consideration for any other parent in a similar situation and we are very grateful to Rosin for donning the microphone and telling her story.
Podcast: Play in new window | Download
Subscribe: RSS