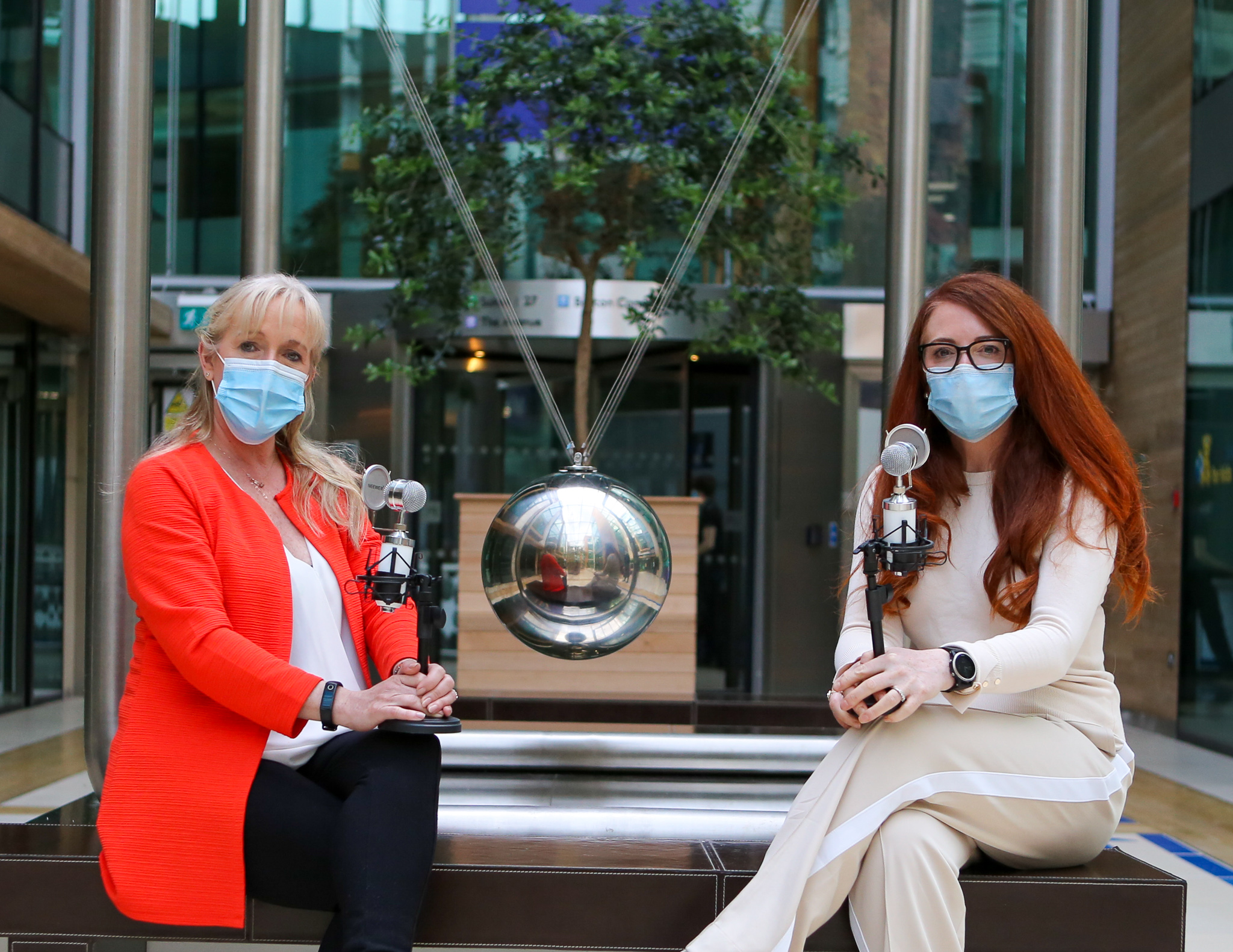 The following podcast was unplanned and as it so happened, we ended up with a cracker. A really big shout out to Rosin Redmond for telling her story.
To give some context to Roisin's podcast, 'My Son's 6 Stone Weight Loss Journey.' Eoghan, Roisin's son, lost 6 stone on the Adolescent Weight Loss programme at the Motivation Weight Management clinic in Swords. Eoghan took pen to paper and wrote to our clinics director, Aisling Connolly. Eoghan wanted to help other teenagers that are struggling with their weight just like he had for many years. A podcast was a natural outcome and you can check our Eoghan's podcast, 'A Teenager's 6 Stone Weight Loss Journey' here.
Roisin had accompanied Eoghan for the podcast recording and as she was present, it seemed like a great idea to afford her the opportunity to tell the story from her perspective.
Roisin's story is all too familiar: a general health system that is not equipped to deal with teenage overweight and obesity, and as a result fails her and most importantly, her son. The purpose of this blog post is not to address the underlying conditions that lead to overweight and obesity. What's the point? You're probably reading this because you've passed that stage and your son / daughter has a BMI that places them in the obese / morbidly obese category. You need solutions to the problem, not the causes.
There is no doubt that the successive lockdowns have played havoc with the general metabolism of teenagers. Deprived of many of their sporting and social outlets, it stands to reason that they are less active. For many, the overweight was probably there prior to lockdown but now it's something that has to be addressed.
As we pointed out in the blog post that accompanies Eoghan's podcast, you are not alone. There are many other parents in Ireland that are stressed over the same issue. If weight gain is addressed in a controlled and safe environment, such as the one we provide, then weight loss is facilitated in a fast and efficient manner. Eoghan lost 6 stone with Motivation.
Both Roisin and Eoghan realise that significance of the 6 stone weight loss and it's not lost on either of them. For Rosin, a mother and a loving one at that, she's very proud of her son's achievement but reminds us that the reason Eoghan succeeded is because he wanted to. A mother's love and determination counts for little if your child is not committed.  Sometimes a lack of commitment can be misconstrued because the teenager is unable to fully articulate their feelings.
At Motivation, we provide an adolescent / teenager weight loss programme that has helped many young people such as Eoghan to lose weight and to reengage with society on their terms.
'My Son's 6 Stone Weight Loss Journey' is a great podcast and should prove to be a valuable resource for any parent looking for information on how to handle teenage weight gain.
Podcast: Play in new window | Download
Subscribe: RSS