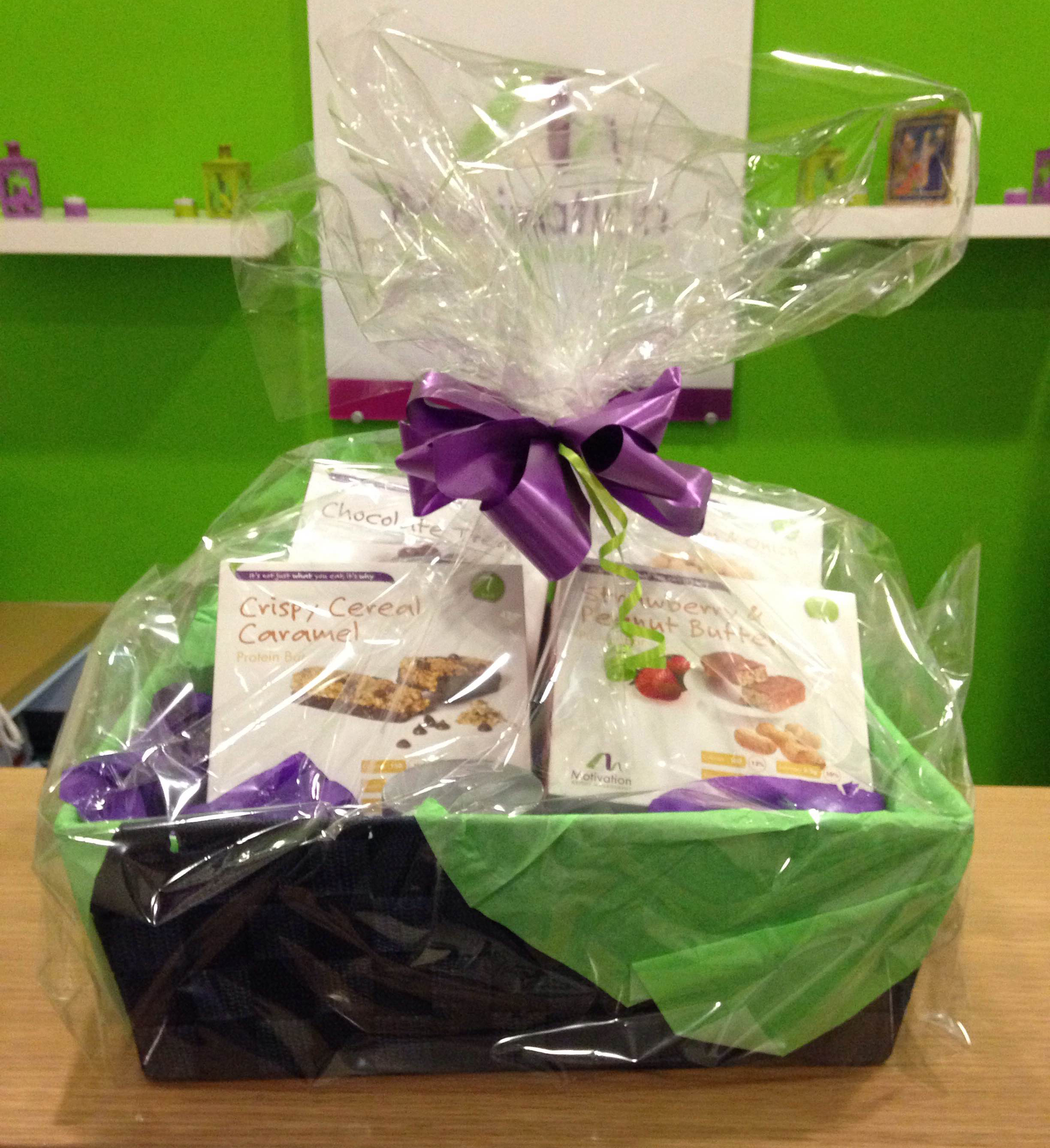 Gift Cards and Build Your Own Hampers
Gift Cards and Build Your Own Hampers: Our clinics across the country have been busy putting together Christmas Hampers. You can pack these full with with a selection of our high protein snacks, vitamins, books and cds. These can be made up to your preference as the perfect gift to someone on one of our plans.
Hampers are in stock now so get yours now before it's too late!
And if you would like to have one ready for collection you can contact us on 1850 30 6000 before you drop into our clinics. You can find your closest Clinic here.
Do you have a friend or family member who you care a lot about? In choosing a gift voucher from Motivation you really are choosing the gift of happiness. A Motivation gift vouchers is offering your loved one the opportunity to achieve their weight goals and create a happier and healthy lifestyle. Gift vouchers are also available from in clinics nationwide and can be redeemed against against an assessment consultation, programmes and products.
We also have Christmas cards available from our Clinics, drop in and pick up yours.
*Terms and Conditions Apply
Let us remind you of the benefits of the Motivation Weight Management Programme:
Lose a stone in 4 to 6 weeks
Long-term weight maintenance
Tailored programs
Private consultations
Learn more about our programme here.