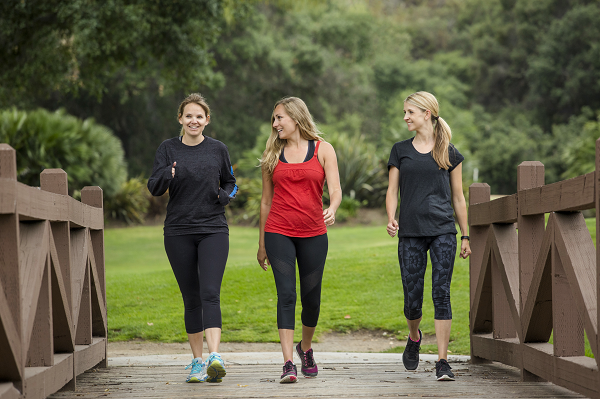 The summer is well and truly here!
I bet many of us are still in the process of losing weight for an upcoming event. But with so many other things going on in our lives, a little extra help to stay on track is definitely needed.
We've put together our 5 tips to stay on track with weight loss this summer.
5 tips to stay on track with weight loss this summer
1. Be Mindful Of Your Goal.
"Success Comes Easily To Those Who Believe."
Each day, record your desired weight. Imagine yourself at this weight as if you were already there. Visualise how you will look in a beautiful outfit, with your hair and makeup done just right. Imagine the sights, the sounds, the happiness and the joy as you feel slim, alive and confident. Repeat this exercise each morning when you wake up, and at night before you go to sleep.
,Weight loss this summer' will become an ever present, powerful and motivating goal.
2. Remind Yourself How Good Losing Weight Feels.
"Healthy Positive Thoughts Produce A Healthy Positive Life."
Write a benefit of being slim every day. This needn't be something big, but rather a personal, important change that makes a difference to you. This can be feeling more in control, having more energy, or feeling more confident about going out or meeting a friend.
Remind yourself how good losing weight feels compared to before, when you lacked the motivation to make changes.
3. Reward Yourself As You Go.
"When You Don't Have What You Want, You Must Really Like Yourself To Get It."
Cut pictures from magazines, of those of similar height and colouring whose figure and style you admire and aspire to. Stick them on the inside of your wardrobe door, one you open every day. Notice the accessories, the hair and the make-up.
Next time you're out treat yourself to something small like ear-rings, a bag, or a lip gloss. This starts to make the change more real and losing weight more enjoyable. Remind yourself that this is the direction in which you are heading and enjoy the journey of getting there.
4. Exercise For Body And Mind.
"A Vigorous Five-Mile Walk Will Do More For An Unhappy But Otherwise Healthy Adult Than All The Medicine And Psychology In The World."
Find time for daily exercise. Losing weight should provide more energy, but for some, nervous and mental stresses still leave people feeling worn out and sluggish.
This common complaint can be easily solved by getting into better physical condition. This does not mean working out to the point of exhaustion which is the idea that puts many people off, but rather finding an activity that gradually allows for slow, step by step progression.
Exercise should be gentle and painless so that it becomes enjoyable, energy giving and the feeling of wellbeing becomes a motivator for wanting to do more. If walking, perhaps go with a friend as you're more likely to go if pre-arranged. If you prefer, go on your own and listen to music as it sets a steady beat, adds rhythm, and helps to time the exercise.
Check out the free apps  (Apple store and Google Play store) that record your time and distance. They are a great way of building a great record and you'll be amazed at how much you'll have achieved in such a short space of time.
5. Be Confident.
"It Doesn't Matter Where You've Been; It Only Matters Where You Are Going."
Have confidence when socialising on holiday and at summer parties and barbeques. Eat before you go and carry a protein snack just in case. If in a restaurant be the first to order so as not to be influenced by others. Try to eat slowly and mindfully so you recognise when you've had enough and leave some food on the plate.
Don't drink alcohol before eating as it will lower your resolve to eat healthily.
Have lots of water at hand and practice saying no at home so you can be assertive with those more pushy hosts and hostesses. Don't worry if you slip. That's normal and won't affect the scale as long as you learn from it and balance the calories the next day with walking a little further or faster than usual.
Don't Feel Guilty About Not Losing Weight
Not feeling guilt is the most important message here. This emotion will tempt you to abandon your efforts as you will judge and criticise your behaviour.
This is self-destructive and pointless. Move on with renewed determination remembering that no-one is perfect and you can still succeed.
If weight loss this summer is you main goal, we hope that these tips help you to stay enthusiastic and motivated. If you need a little extra help, click here to find your local Motivation Management clinic and start your own success story today!