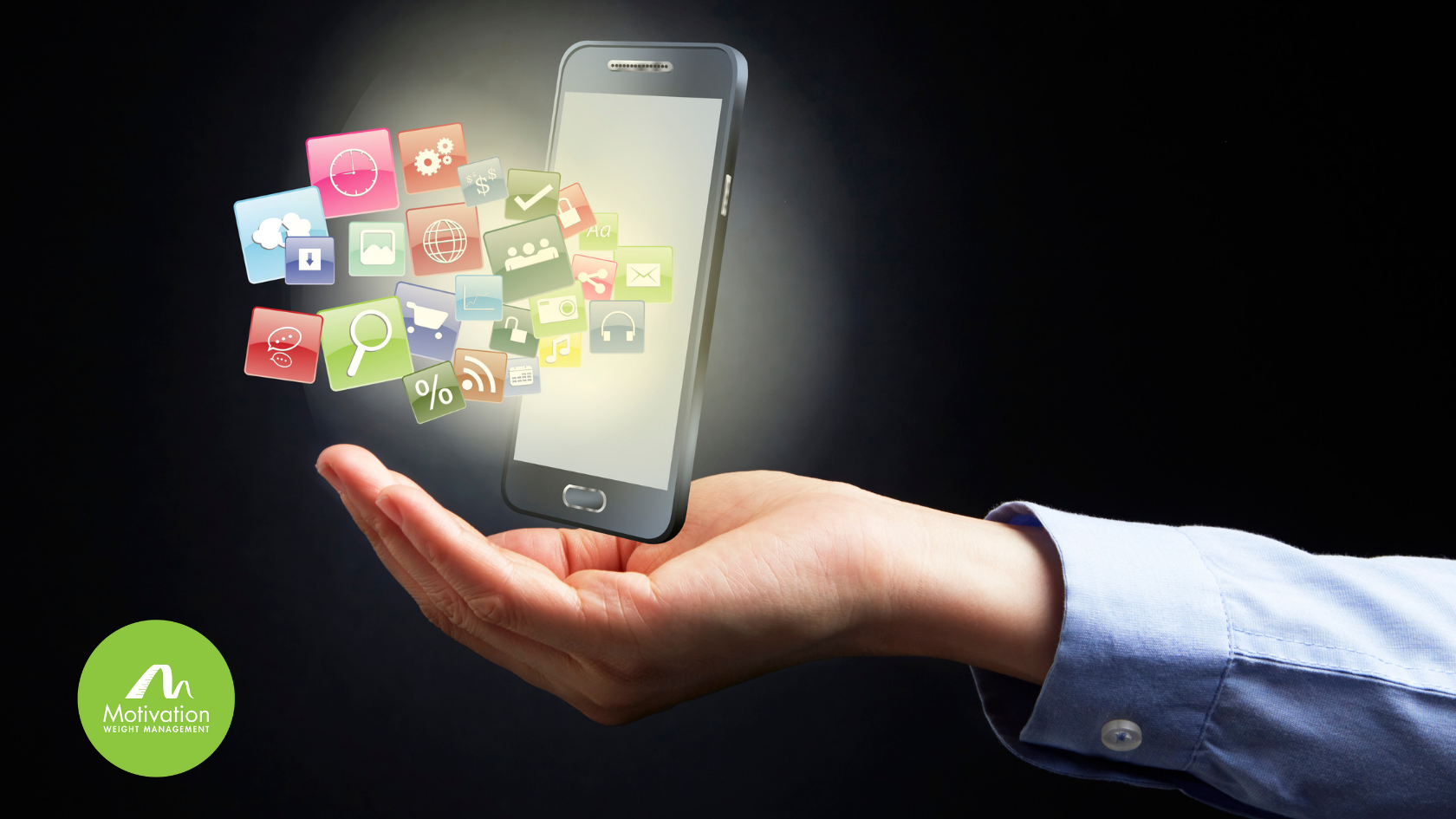 Introducing the Motivation Mobile App.
We've tons of free content on the Motivation Mobile App and your first port of call should be our Podcast section. We started recording podcasts back in August 2018 and you've complete access to our podcast library.
There is a great range of topics and we know clients love the fact the most of the podcasts are in and around the 10-15-minute mark.
| Podcast Number | Podcast Title |
| --- | --- |
| Podcast #1 | Introduction to Motivation Weight Management |
| Podcast #2 | How to Prevent Weight Gain When Stopping Smoking |
| Podcast #3 | Healthy Back To School Recipes |
| Podcast #4 | How to Prevent Weight Gain During Pregnancy |
| Podcast #5 | Alcohol, Your Health and Weight Loss |
| Podcast #6 | How To Stop Yo-Yo Dieting |
| Podcast #7 | How to Think Like A Slim Person |
| Podcast #8 | What To Do When You Feel Like Giving Up |
| Podcast #9 | The Invisible Killer Visceral Fat |
| Podcast #10 | How Children Can Enjoy A Healthier Halloween |
| Podcast #11 | Reduce The Bread & Lose The Weight |
| Podcast #12 | The Dreaded Weighing Scales |
| Podcast #13 | The Importance Of Water To Weight Loss |
| Podcast #14 | Focus On Value For Your Body |
| Podcast #15 | How To Maintain Your Weight This Christmas |
| Podcast #16 | How To Manage Alcohol This Christmas |
| Podcast #17 | How To Get To Grips With Portion Sizes |
| Podcast #18 | How To Lose Fat Without Losing Muscle |
| Podcast #19 | How To Support Your Partner's Weight Loss Journey |
| Podcast #20 | How I Changed My Life With Motivation |
| Podcast #21 | Men's Health |
| Podcast #22 | Men and Protein |
| Podcast #23 | Getting To Grips With Men's Health |
| Podcast #24 | Men's Weight Loss And Health With Gary Brown |
| Podcast #25 | Change Your Habits, Change Your life |
| Podcast #26 | Weight Loss For Teenagers |
| Podcast #27 | A Doctor's Weight Loss Story - Dr. Paula Gilvarry |
| Podcast #28 | Noeleen's Weight Loss Story – Every Cloud Has a Silver Lining |
| Podcast #29 | The Truth About Sugar |
| Podcast #30 | Sinead's Weight Loss Story and The Importance of Maintentance |
| Podcast #31 | Why To Avoid Intermittent Fasting And The Keto Fat Diet |
| Podcast #32 | What Is A Weight Loss Plateau And How To Deal With Blocks |
| Podcast #33 | How To Deal With Relapses And Successful Restarting |
| Podcast #34 | What Is Procrastination And How To Deal With It |
| Podcast #35 | Jennifer Wilson – A Remarkable Weight Loss Story |
| Podcast #36 | How To Lose Weight & Keep It Off For Life |
| Podcast #37 | How Best To Approach Setting Weight Loss Goals In 2020 |
| Podcast #38 | Jeanette & Sarah |
| Podcast #39 | The Initial Assessment |
| Podcast #40 | Never Hungry |
Another section worth checking out is the Seven Steps section that contains a series of videos that address key aspects of losing weight.
Know Who's Telling the Truth
The Best Diet To Follow
Understanding Why we Eat – Part 1
Understanding Why We Eat – Part 2
Why Do 95% of Dieters Fail, Find Out How to Avoid This
Your Worst Enemy – Taking The Emphasis Off The Scales
Looking After Number 1
Not forgetting our recipe section, now running at over 60 healthy and easy-to-cook meals. Breakfast, lunch and dinner plus snacks and special occasions; we've got you covered.
Asian Inspired Spiced Turkey Meatballs
Asian Turkey Lettuce Wraps
Aubergine and Green Lentil Koftas
Baked Piri Piri Cod with Crushed Potatoes
Baked Salmon and Vegetable Skewers
Banana Pancake Motivation
Boiled Eggs with Ham Wrapped Asparagus Soldiers
Broccoli Stuffed Chicken
Butternut Squash, Chickpea And Lentil Moroccan Stew
Cajun Chicken Vegetable Tray Bake
Chicken Piccata
Chicken Skewers
Chicken Teriyaki Soba
Chilli Con Carne
Crispy Kale Chips
Curried Chicken And Cauliflower Bake
Easy Vegan Protein Wraps
Grilled Chicken with Potato Wedges and Stir-fry Vegetables
Grilled Tofu Chickpea Salad
Grilled Tuna Steaks
Ham & Egg Cups
Healthy Drink Recipes
Healthy Egg Sausage Bake
Healthy Stir Fry Sesame Beef
Jacket Potato With Homemade Baked Beans
Kale Scramble Breakfast Bowl
Lemon and Basil BBQ Prawn Kebabs
Low Fat Turkey Bolognese
Marinated BBQ Chicken Kebabs
Mediterranean Mixture
Mexican Stuffed Peppers
Orange & Ginger Salmon
Portobello Mushrooms
Prawn and Pineapple Penang Curry
Protein Pops
Savoury Chickpea Pancake
Scallop Prawn and Vegetable Skewers
Shepherd's Pie with Broccoli & Cauliflower
Smoked Paprika Goulash (for the slow cooker)
Smoked Salmon with Poached Egg
Speedy Cod with Tomato and Thyme
Speedy Low-Calorie Coconut Free Prawn Curry
Spiced Lamb Courgette Boats
Spiced Tofu Ratatouille
Spiced Turkey Burgers
Spicy Marinated Salmon and Roasted Vegetables
Spinach, Sweet Potato and Lentil Dahl
Steak and Aubergine Salad
Stir-Fried Beef and Mangetout
Strawberry Banana Ice Cream
Stuffed Roast Saddle of Lamb
Summer Chicken Stew
Summer Chickpea Salad
Summer Pea Soup
Super Speedy Stir Fried Beef and Broccoli
Sweet Potato, Chard and Turkey Sausage Hash With Poached Eggs
Thai Beef Salad
Thai Pork Kebabs
Tofu Quiche
Traditional Pancake
Turkey Tacos
The remaining sections are password protected and contain core motivational tools that our clients use daily on their respective weight loss programmes.
For Apple users please click here to download the Motivation Mobile App.
For Android users please click here to download the Motivation Mobile App.