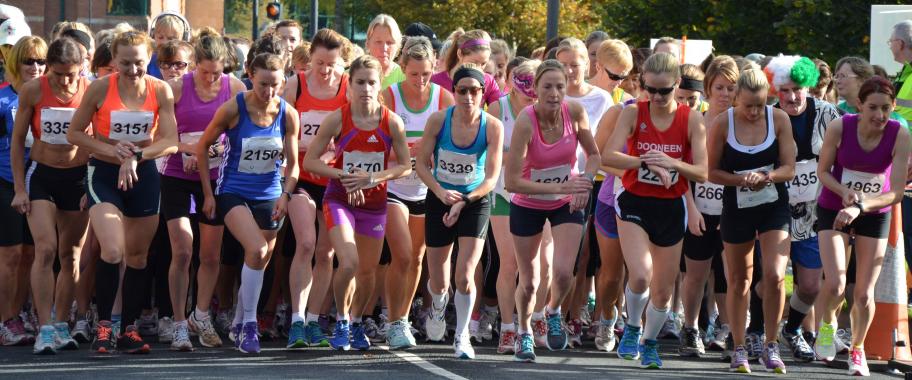 Calling all motivated ladies!!!
We all need a goal to keep us motivated so we've decided to set one that we can achieve as a team. The staff here at Motivation (advisers and receptionists) are inviting you, our inspiring clients and friends to join us on Monday 1st June 2015 to participate in the VHI Women's Mini Marathon.
Whether you walk, jog or run it doesn't matter. We want to get a team of Motivators together to take part in the Women's Mini Marathon, the largest female event in the country, to enjoy some laughs, burn some fat and raise much needed funds for charity.
One of the major benefits of shedding the pounds is a healthier and happier heart for life and the Women's Mini Marathon is a great opportunity to celebrate achieving results with your peers.
We've chosen to support CRY (Cardiac Risk in the Young). This is a small charity that does not receive any government funding and relies solely on fundraising efforts so they are "crying" out for your help.
An estimated 60 – 80 people will die of Sudden Adult Death Syndrome (SADS) this year in Ireland.  CRY's CRYP Screening Centre, which is based at Tallaght Hospital, is working to save lives by running its free heart screening service evaluating thousands of people each year to detect cardiac risk.  CRY's fundraising activities support the centre and the free counselling service for families and friends affected by SADS.
Together, by participating in the Women's Mini Marathon, we can really make a big impact on this charity. Motivation will partner with you by matching your mini-marathon entry fee of €18, with an €18 donation to the charity and we will then all raise funds from sponsorship which will be greatly appreciated by the charity.
And to help you prep for the big day, LifeStyle Sport are offering Motivation participants a 10% discount on all clothing and footwear between now and Monday 1st June. Just as your clinic contact for the promotional code and visit www.LifeStyleSports.com to avail of your discount.
We also have some great starter exercise tips on our blog which are perfect for beginners!
Invite your friends to join the group – the more the merrier!
What's involved?
Register – Visit www.vhiwomensminimarathon.ie and register before Friday 27th March 2015.
Please let your clinic contact know when your registration is complete so that we can make a donation on your behalf and give you your sponsorship card.
Please let your clinic contact know your t-shirt size.
Entry packs and numbers can be collected at venues around the country on the June Bank Holiday weekend. These will be listed on www.vhiwomensminimarathon.ie and you must collect this yourself.
We will set a meeting point for all closer to the time and will post that on our Facebook page and in clinics. We will also group people according to walkers, joggers and runners so you'll have plenty of company!
If you need Motivation to lose weight or you want to run the Mini Marathon, please contact one of our dedicated local advisers today!