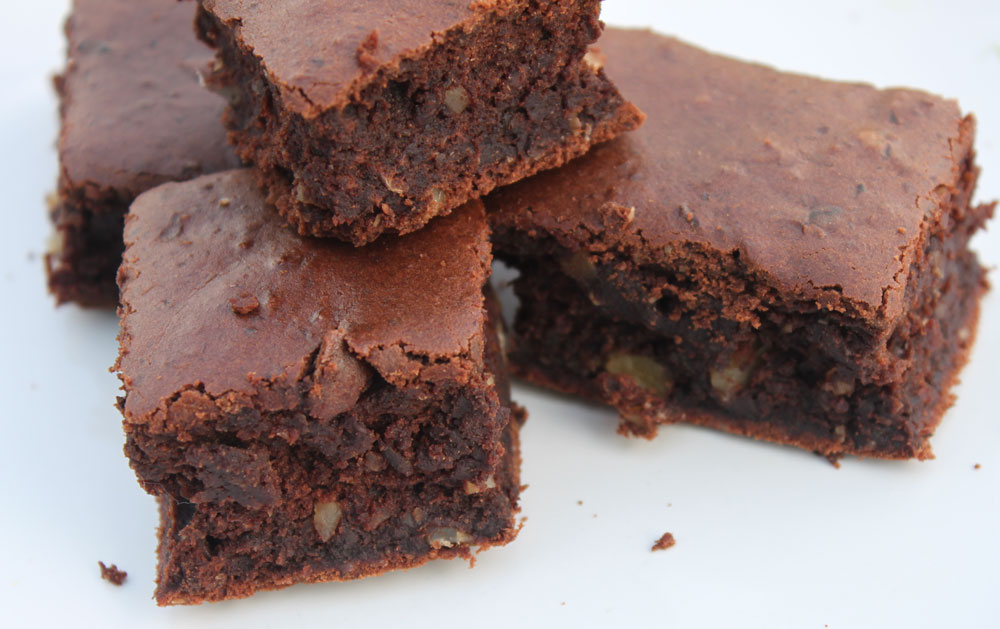 We are getting creative for you all!! These flourless brownies are made with pureed black beans. If you are a chocolate lover, but also trying to watch the scale at the same time, then try making these figure friendly brownies which are a delicious, healthy alternative to traditional sugar and carb laden recipes!
You won't believe the secret ingredient we have used in this recipe: black beans!
Black beans are a simple and delicious dietary addition that can increase your overall health in many ways! By replacing flour with black beans in this recipe you will be providing special support for your digestive system and the regulation of your body's blood sugar levels. These beans have also been known to aid in the prevention of cardiovascular disease and have been recently recognised to help reduce the risk of certain types of cancer.
It's important to make sure you soak the beans thoroughly in water before use. This popular preparation technique has shown that certain phytates and tannins are removed, while also losing some of the total carbohydrate content.
These black bean brownies can help to avoid the idea of deprivation but are something to only enjoy as a special snack at the weekend.
Ingredients
1 (15oz) can of black beans (rinsed and drained)
3 eggs
¾ cup cocoa powder
¼ cup coconut oil
¼ cup dark chocolate chips
½ cup raw honey
1 tsp. vanilla
1 pinch salt
Directions
Puree rinsed and drained black beans in a food processor until smooth.
Mix puree with the eggs and oil, then add remaining ingredients of cocoa, oil, honey, vanilla, salt and chips.
Pour into a greased 8 x 8 inch pan and bake at 180 degrees for 30 minutes.
Brownies are complete when a knife comes out clean when poked in the of the mixture in pan.
For more about how Motivation can help you reach your weight loss goals contact your local clinic.