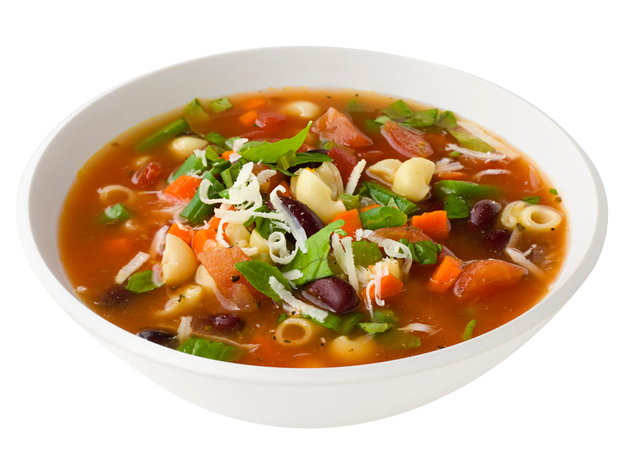 Beany Minestrone Soup
This tasty Italian soup is similar to minestrone but replaces pasta with beans. Beans are low in fat, and high in fibre, and with high protein can help to control blood sugar levels. Each serving of this flavoursome soup provides almost 10 grams of protein, 8 grams of fibre and only 1 gram of saturated fat. To lower sugar levels I've reduced the amount of onions from 2 to 1 and replaced with scallions. The garlic in this soup not only provides the body with a natural cleanser but also has antiviral, anti-fungal and antibacterial properties.
Ingredients:
3 tablespoons of olive oil
2 onions (chopped up) – Replace 1 onion with scallion.
2 carrots (sliced)
4 garlic cloves (crushed)
2 celery sticks (thinly sliced)
1 fennel bulb, trimmed and chopped
2 large courgettes, thinly sliced
400g/14oz can chopped tomatoes
2 tablespoons pesto
1.5 pints vegetable stock
400g/14oz. kidney beans, drained
Freshly ground black pepper
450grams/1lb baby spinach Or shredded cabbage
Method:
Heat the oil in a large saucepan
Add the onion, scallion, carrots, garlic, celery and fennel and fry gently for 10 minutes
Add the courgettes and fry for a further 2 to 3 minutes
Add the tomatoes, pesto, stock and beans and bring to the boil
Reduce heat and simmer for 30 to 40 minutes or until vegetables are tender
Season with black pepper
Fry spinach or cabbage in a little oil for 2 to 3 minutes
Divide into 6 soup bowls and pour soup over.