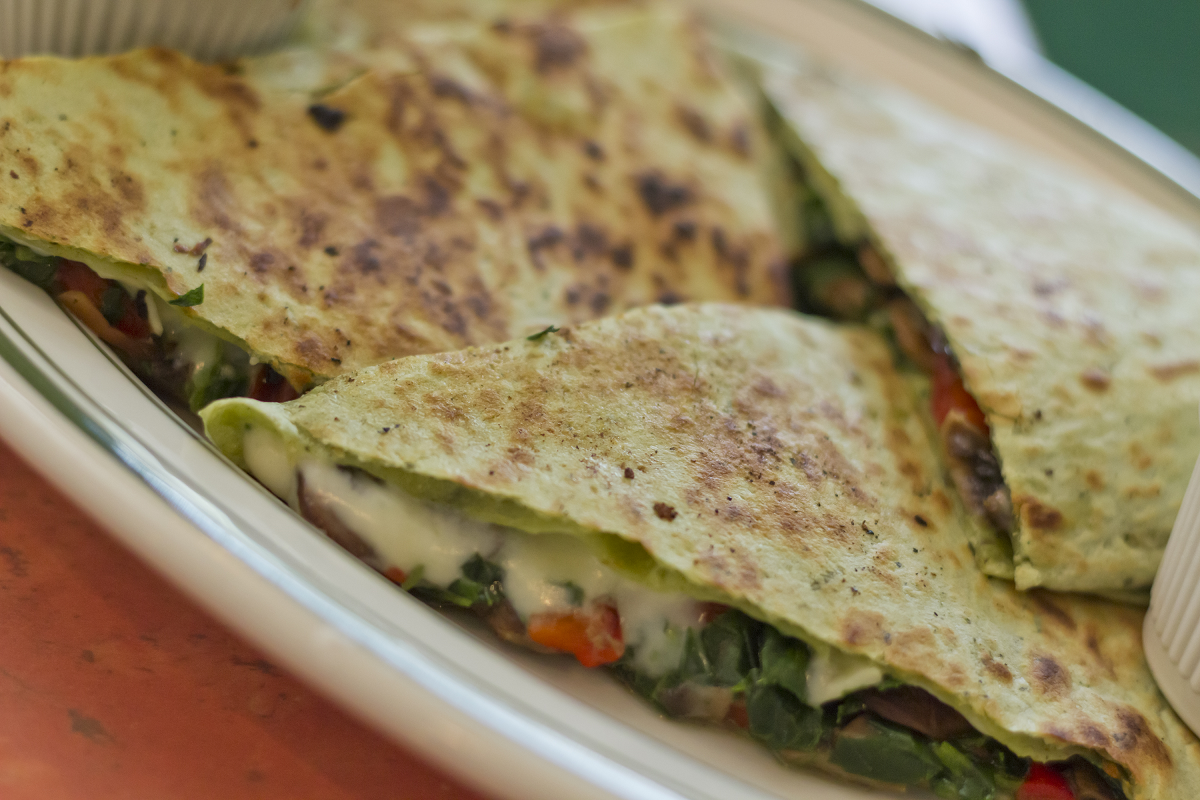 Meal Info
Serves: 4
Time: 10 minutes
Vegetarian: Yes
Food Plan Info
Protein: 2
Free Veg: 1/2
Carbohydrate: 1
A breakfast quesadilla may sound indulgent, but this doesn't have to be the case if you swap a few ingredients for healthier choices like a refined-white-flour tortilla for the BFree multi-grain one.
This Protein Eggsadilla is just that: a delicious, Mexican-inspired meal that delivers on protein with 21 grams per serving. And getting your protein in the morning is crucial. Research published in June 2015 in the American Journal of Clinical Nutrition suggests that spreading out your dietary protein intake throughout the day may be just as important as the total amount you're eating within those 24 hours.
A quesadilla is a Mexican dish and type of taco, consisting of a tortilla that is filled primarily with cheese, and sometimes meats and spices, and then cooked on a griddle. Traditionally, a corn tortilla is used, but it can also be made with a flour tortilla.
This is a great option for breakfast or even a filling brunch, it's a tasty and delicious way to start the day – healthy style!
Protein Breakfast Quesadilla Ingredients
• 4 eggs
• 4 large egg whites
• 4 tbsp mild salsa
• 50g grated light cheddar cheese
• 200g of red pepper chopped small
• 4 BFree wraps
Protein Breakfast Quesadilla Directions
1. Scramble eggs in non-stick pan (using 1 Cal fry lite cooking spray) until cooked to liking.
2. Add chopped peppers and warm up for 1 minute. Season to taste with salt and pepper if desired.
3. Warm tortilla in oven, microwave, or on top of your stove. Once heated, place eggs and pepper mix on top of tortilla.
4. Sprinkle the eggs and pepper mix with cheese then top with salsa, then fold or roll tortilla to your liking.
Download a copy of the recipe Protein Breakfast Quesadilla here.