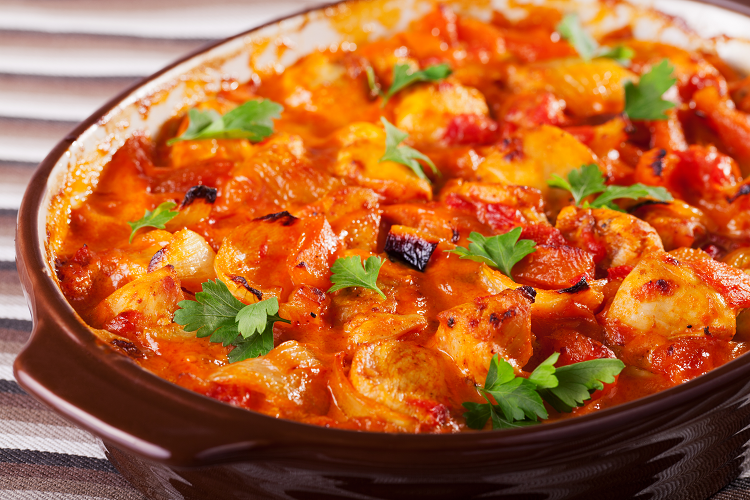 Meal Info
Serves: 4
Time: 1 1/2 hours
Food Plan Info
Protein: 1
Free Veg: 1 1/2
Restricted Veg: 1
Carbohydrate: 1/2
This hearty chicken casserole is perfect for the cold winter evenings. It is packed full of protein using 3 of your servings. It uses your restricted veg serving and one of your carbohydrate servings per portion but it is well worth it for this delicious casserole that all the family is sure to enjoy! Though the recipe serves four, you can divide this into portions and it will keep for 2/3 days in the fridge. To reheat, just slowly bring to a simmer and serve.
Ingredients:
400g chicken breast
4 carrots
2 onions
200g cubes sweet potato
2-3 sticks of celery
100g Cauliflower florets
400g tin of chopped tomatoes
1 litre chicken stock (2 low salt stock cubes)
Method:
Heat oven to 180C
Slice the onions and fry in a casserole dish in 1 cal spray until soft.
Cut chicken into cubes and add to the pot, cooking for 3-4 minutes before removing the pot from the heat.
Peel and chop sweet potato, carrots, celery before adding to the pot along with the cauliflower
Pour in the tin of tomatoes and season with salt and pepper.
Cover the ingredients with stock and place in the oven for roughly an hour.
Serve and enjoy!
Download your copy of the Chicken Casserole recipe.