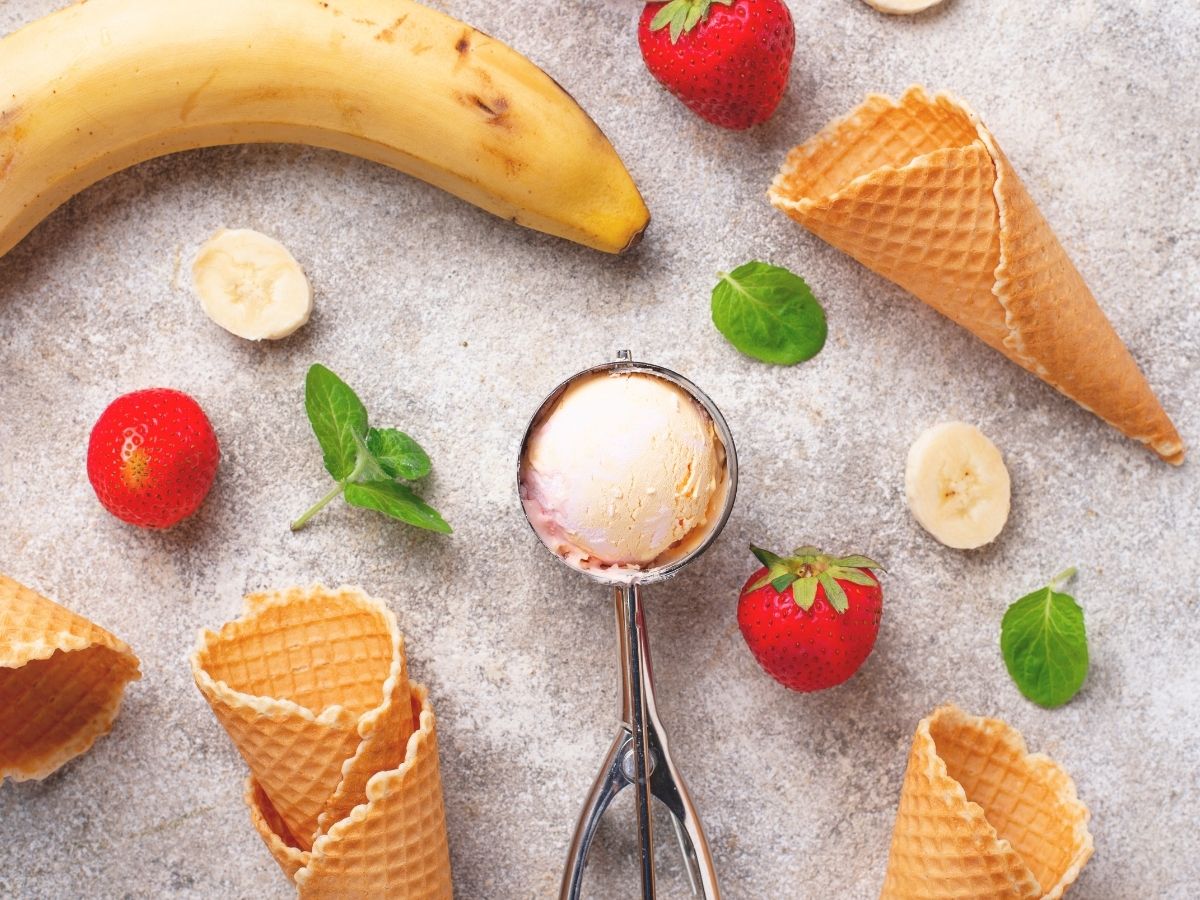 Meal Info
Serves: 4
Time: 2 hours
As we start to creep slowly towards warmer temperatures, we are longing for this very simple, strawberry and banana dairy free ice cream. If you or your kids love a sweet treat at the weekend but you also don't want all the extra sugar and calories that go along with the store bought kind this dairy free ice cream is a definite winner. We use frozen fruit and a small bit of sugar substitute in this particular dish. It is delicious and takes less than 5 minutes to whip together.
To make this, you'll need to chop up and freeze a banana overnight. Your ice cream will be sweeter if you use bananas that are on the soft, ripe end of things.
You can also use frozen strawberries from a super market, it can be cheaper than out of season strawberries and it will save you work in the kitchen too!
Feel free to swap the berries in this recipe for other fruits but make sure the base remains banana as it creates the texture.
Ingredients
1 small banana

300g strawberries

75ml unsweetened almond milk

1/2 tsp stevia
Directions
1. Combine the frozen banana and berries in a blender or food processor, and process until completely smooth, stopping frequently to rearrange the fruit so that it blends evenly.
2. Place in a freezer safe container and leave to set for a few hours.
3. Remove from the freezer to soften a few minutes before serving.