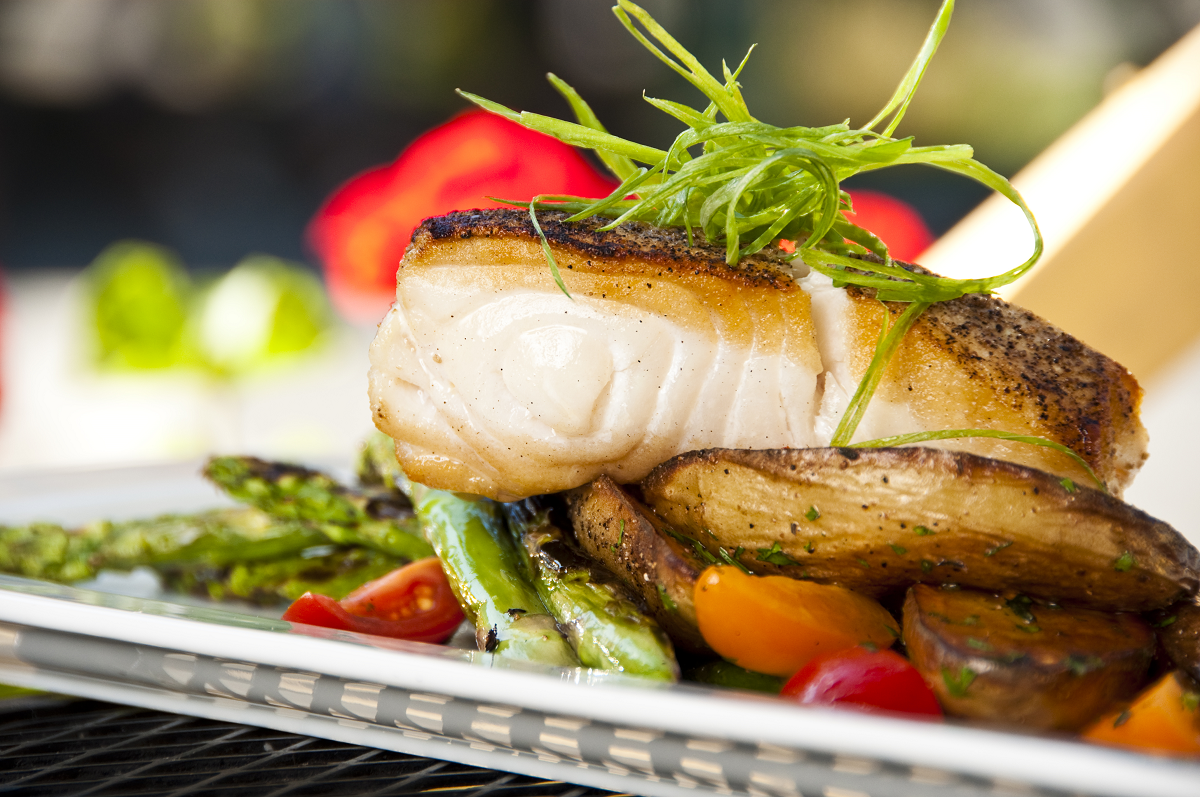 Meal Info
Serves: 4
Time: 1 hour marinating, 15 mins to cook
Food Plan Info
Protein: 2
Free Veg: 1
This grilled halibut steaks recipe is very easy to prepare and just as easy to cook. Halibut, the largest flatfish in the ocean, is a delicious white-fleshed fish with a firm, meaty texture. As with all fish, do not overcook as the meat will become tough and won't have that gorgeous flaky texture.
Grilled Halibut Steaks Ingredients
3 tbsps chicken stock
Juice of ½ lemon
Lemon wedges
1 tablespoon fresh rosemary, chopped
Salt and pepper, to taste
560g halibut cut into fillets
400g asparagus tips
Grilled Halibut Steaks Directions
In a bowl, mix the chicken stock with the lemon juice and the rosemary.
Add the halibut steaks to the mix, cover with cling film and leave to marinade for an hour in the fridge.
After marinating, season the steaks with salt and freshly ground black pepper. Grill the fish under a medium heat, skin facing down for 5 minutes on each side.
Meanwhile, steam the asparagus tips for 6-8 minutes.
Serving Suggestion
Serve the fish steak on a bed of asparagus with the fresh lemon wedges.
Download your copy of the Grilled Halibut Steaks receipe here.