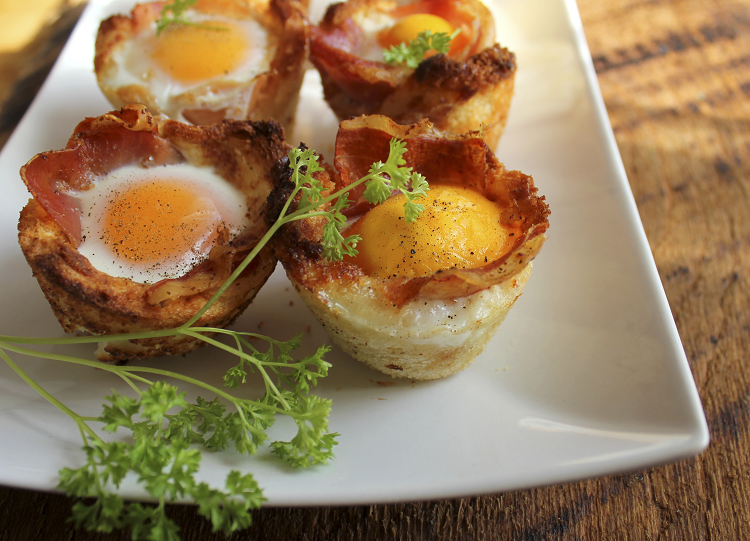 Meal Info
Serves: 4
Time: 20 mins
Food Plan Info
Protein: 1 1/4
Free Veg: 1
Restricted Veg: 1/4
In this recipe we have used a lean luncheon ham as it has less fat than the usual streaky bacon so you will save yourself a heap of calories by making the switch. As you know we are a big fan of eggs and this is just another brilliant way to add the super food in to your meal plan this week.
Also feel free to add your own spices or free veg (diced spring onion or red pepper would also be a nice pairing with this recipe.)
We have paired the egg cups with a light green salad, if you are fan of balsamic vinegar, we would suggest adding 2 tsps over your greens for extra flavour.
Ingredients
2.5 pieces of ham
4 medium eggs
1 red onion
1 tomato
Mixed salad leaves
Directions
Preheat oven to 200 degrees
Line each compartment of a regular muffin/cupcake tin with 1/2 piece of ham
Crack one egg into each compartment
Bake for 10-12 minutes, depending on how firm you like the yolks to be. If you prefer soft or runny yolks, cook for 8 – 9 minutes.
Top with some red onion and tomato and serve with a green salad and enjoy.