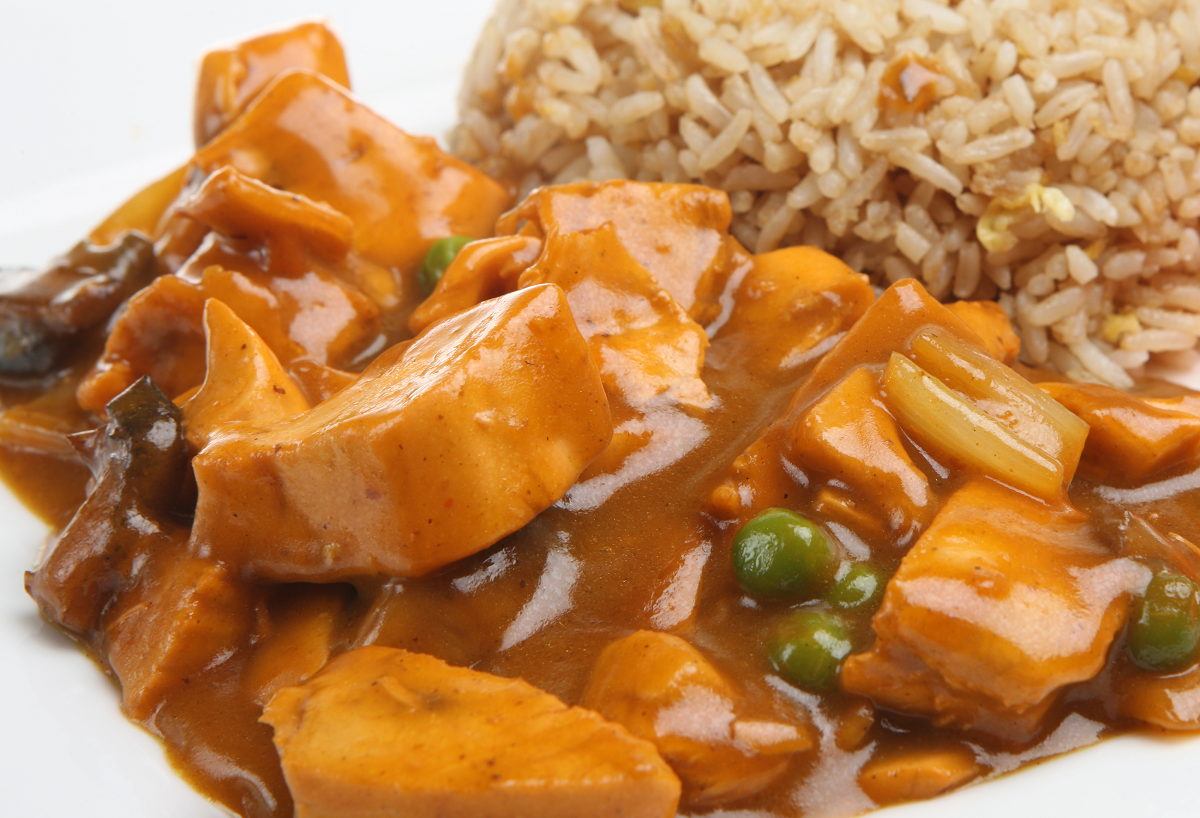 Meal Info
Serves: 4
Time: 35 min
Food Plan Info
Protein: 2
Free Veg: 1
Restricted Veg: 1
Fruit: 1 1/2
This delicious, healthy fruity chicken curry recipe is a quick and nutritious alternative to what your kids might want for the Friday night treat. This healthy curry recipe is very mild and suitable for the whole family.
What's not to love about a recipe that tastes fantastic and has all the ingredients for a healthy and nutrient rich dinner? It's great to have a backup meal in the freezer for those hectic evenings that don't allow time for cooking but will still provide great nutrition for a hungry family. Simply pour leftover curry into small Tupperware containers, label and date for future use.
This recipe is also cheap and easy to make and best of all, low fat and low calorie. Feel free to add extra green vegetables for extra goodness. This can be served with 55g of brown rice.
Healthy Fruity Chicken Curry Ingredients
400g diced chicken (approx 4 chicken fillets)
1 large onion (150g)
2 cloves of garlic crushed
2 – 3 tbsp mild curry powder
2 medium apples peeled and thinly sliced
1 cup (150g) of green peas
1 tbsp plain wholemeal flour (can use gluten free)
1 small jar mango chutney (Sharwoods brand)
1 tbsp tomato puree
1 can (400g) chopped tomatoes
2 pints (.94l) reduced salt chicken stock
Directions
Using low cal spray fry off onion and garlic until soft, stir in curry powder, flour, apple slices and tomato puree and cook on a low heat until paste like for 5 minutes.
Slowly whisk in the warm chicken stock, chopped tomatoes and then add the jar of mango chutney and season to taste.
Cook on a medium to low heat for 15-20 minutes.
Whilst waiting for sauce to cook, prepare chicken.
Heat a large pan with low calorie spray. Add 400 grams of diced chicken and fry for 5- 8 minutes until cooked.
Add cooked chicken to curry and simmer on a low heat for a further 5 minutes.