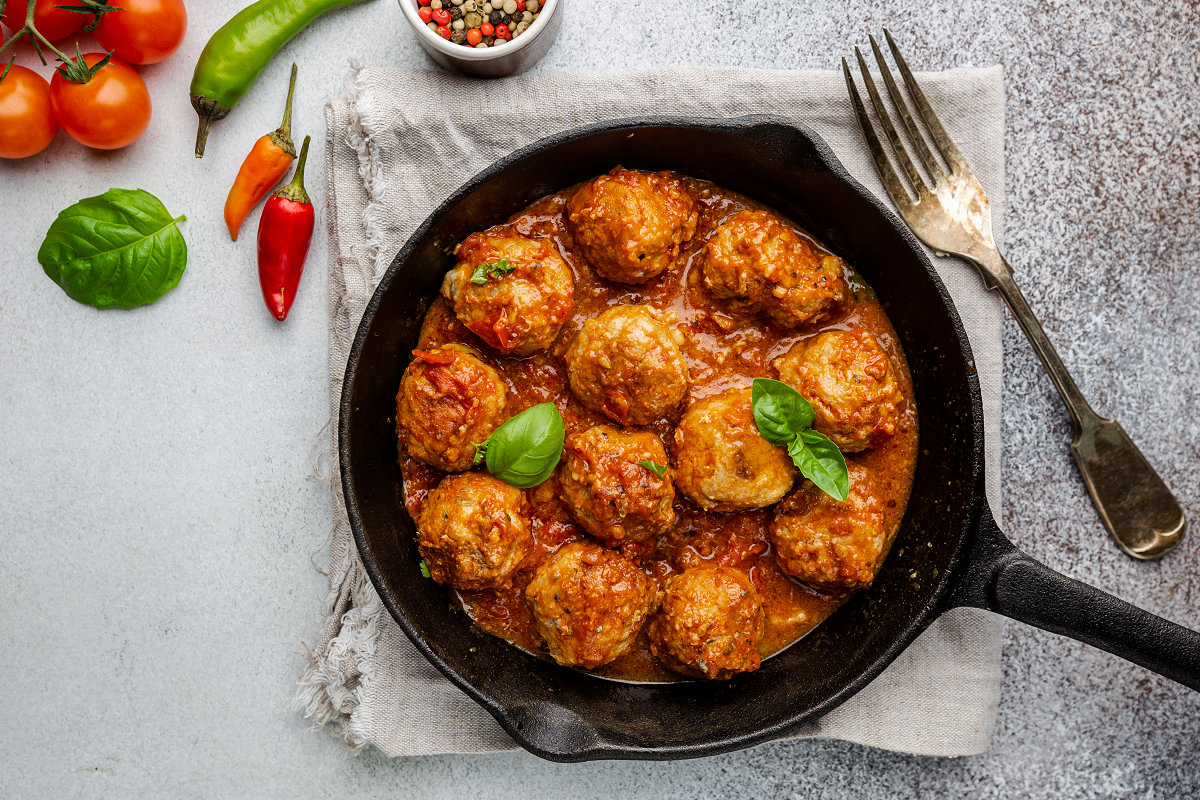 Meal Info
Serves: 4
Time: 40
Food Plan Info
Protein: 3
Fat: 1
Carbohydrate: 1/2
Want to spice up a dull evening with something tasty for the whole family? We've got this great healthy recipe for Italian Meatballs.
It's hearty, satisfying and if served with salad over pasta is perfectly low carb.  This healthy recipe for Italian Meatballs is one that provides the taste of succulent lean mince combined with the distinct flavour of oregano and garlic. These meatballs are juicy and tender, made even more flavoursome when infused with marinara sauce and gooey mozzarella.
The secret to the tenderness of this healthy meal is almond flour, which bulks the meatballs up, and water which creates steam and keeps them juicy.
Italian Meatballs

Ingredients
360g lean ground beef
1 tablespoon fresh chopped parsley
1 small egg
40g almond flour
40g grated parmesan cheese
1 teaspoon sea salt
¼ teaspoon ground black pepper
¼ teaspoon garlic powder OR 2 cloves fresh garlic crushed
1 teaspoon dried onion flakes OR 1/3 onion chopped finely
¼ teaspoon dried oregano
Topping
160g marinara pasta sauce/passata-40g per person
70g mozzarella cheese (optional)
Italian Meatballs

Instructions
Pre-heat oven to 180 degrees C
Combine all meatball ingredients in a large bowl and mix well
Form into 12 meatballs
Place on baking tray or iron skillet and place in oven for 20 minutes
After 20 minutes remove tray from oven and spoon 40g of marinara sauce over each meatball
Cover each with a thin slice of mozzarella if desired and some basil leaves for garnish
As I mentioned above, our healthy recipe for Italian meatballs is kept low carb and best served with mixed green salad, however if you prefer to soak up the sauce I recommend either a small portion of brown pasta or brown rice.
Don't hold back if you prefer a hotter dish as some chillies will work quite well in this dish.