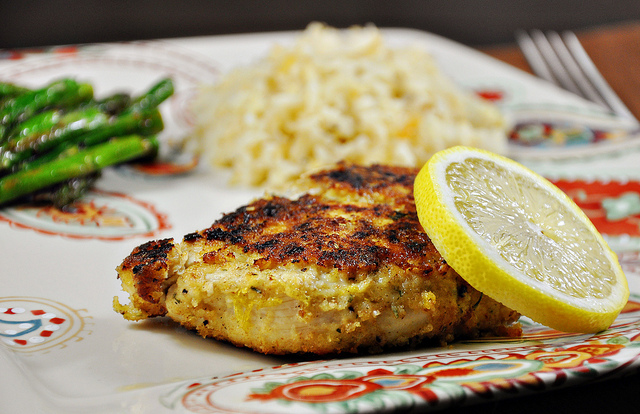 This is a low calorie recipe for a tasty chicken dish which is one of our absolute favourites at the moment. Not only is it delicious but its incredibly healthy too. Paired with a summer salad this is a great way to enjoy some fantastic flavours.
When you are trying to eat healthy sometimes you think that you will be eating plain, boring foods all day long but the added ingredients in this healthy recipe really make it something special.
Chicken is regarded as one of the most popular ingredients for dinner time not only among Irish people but across the world and we are not surprised as it delicious, nutritious and is so easy to prepare. Chicken is also a great source of high density, low- fat protein and it is also a good source of vitamins E, B6 and B12.
By adding the garlic and lemon you will enjoy a super healthy, low calorie recipe.
Dinner time has never been so tasty or easy!
Lemon and Garlic Chicken Recipe Ingredients
4 chicken breasts or thighs (preferably without skin)
1 calorie spray oil
2 lemons
1 head of garlic
Salt, pepper, oregano to season
Cooking Instructions
Pre heat oven to 180c
Line a roasting tin with parchment. Place your chicken breasts or thighs in the tine. Break apart your head of garlic and throw it into the tine. No need to peel the garlic. Slice your lemons in quarters and sit them in the toasting tin around the chicken.
Season the chicken with salt, pepper and oregano. Spritz with the one calorie spray and bake in the over fore 45-60 mins.
Serve with a summer salad and a balsamic vinegar dressing.