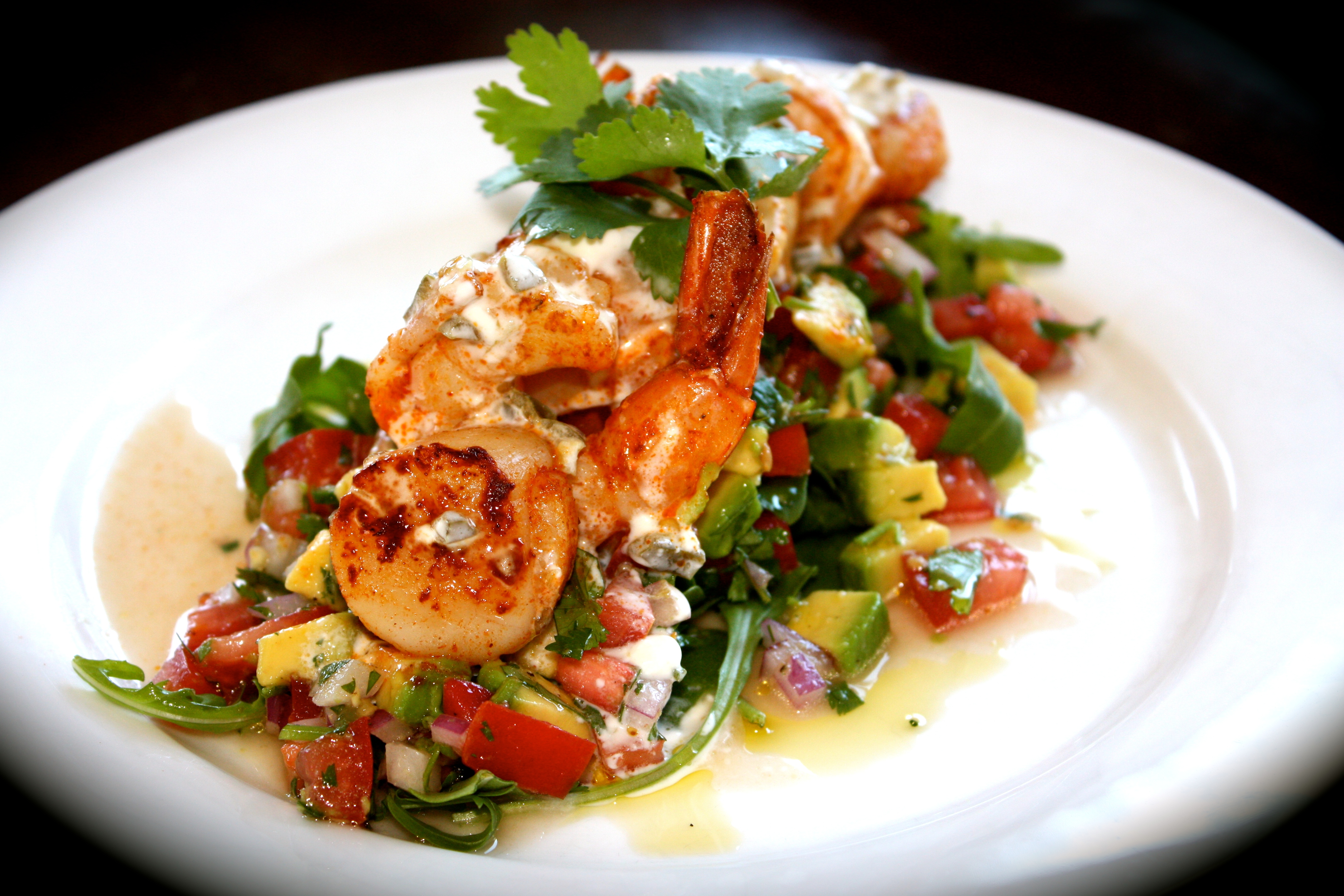 This easy to prepare prawn salsa dish is another weight loss recipe which would go down a treat at a summer barbecue.
Prawns are such a versatile ingredient and play a starring role in many weight loss recipes. Seafood, especially prawns, are eaten all year long but its summer when they truly come into the spotlight. Having a few recipes at hand when the sun starts shining and you want that waistline to start decreasing is great especially when you want to increase your seafood intake to add to your weight loss meal plan.
Not only are prawns delicious and low in calories, they have the added benefit of being high in protein and contain omega 3 and vitamin E too. They are incredibly quick and easy to cook but you can also buy them pre-cooked from your local supermarket. Combined with this delicious Mexican salsa this will be a recipe you will want to make again and again.
Tasty Prawn Weight Loss Recipe – Mexican Prawn Salsa
Makes 4 protein servings
180g cooked and peeled king prawns
1 red onion
180g cherry tomatoes, nice and ripe
3 tbsp (or to your own taste) jalepeno peppers
Juice of 1.5 limes
Fresh coriander and salt to season
Finely dice the onion, tomatoes, jalapenos and coriander. Combine all of the ingredients with the cooked prawns and the juice of the lime and salt.