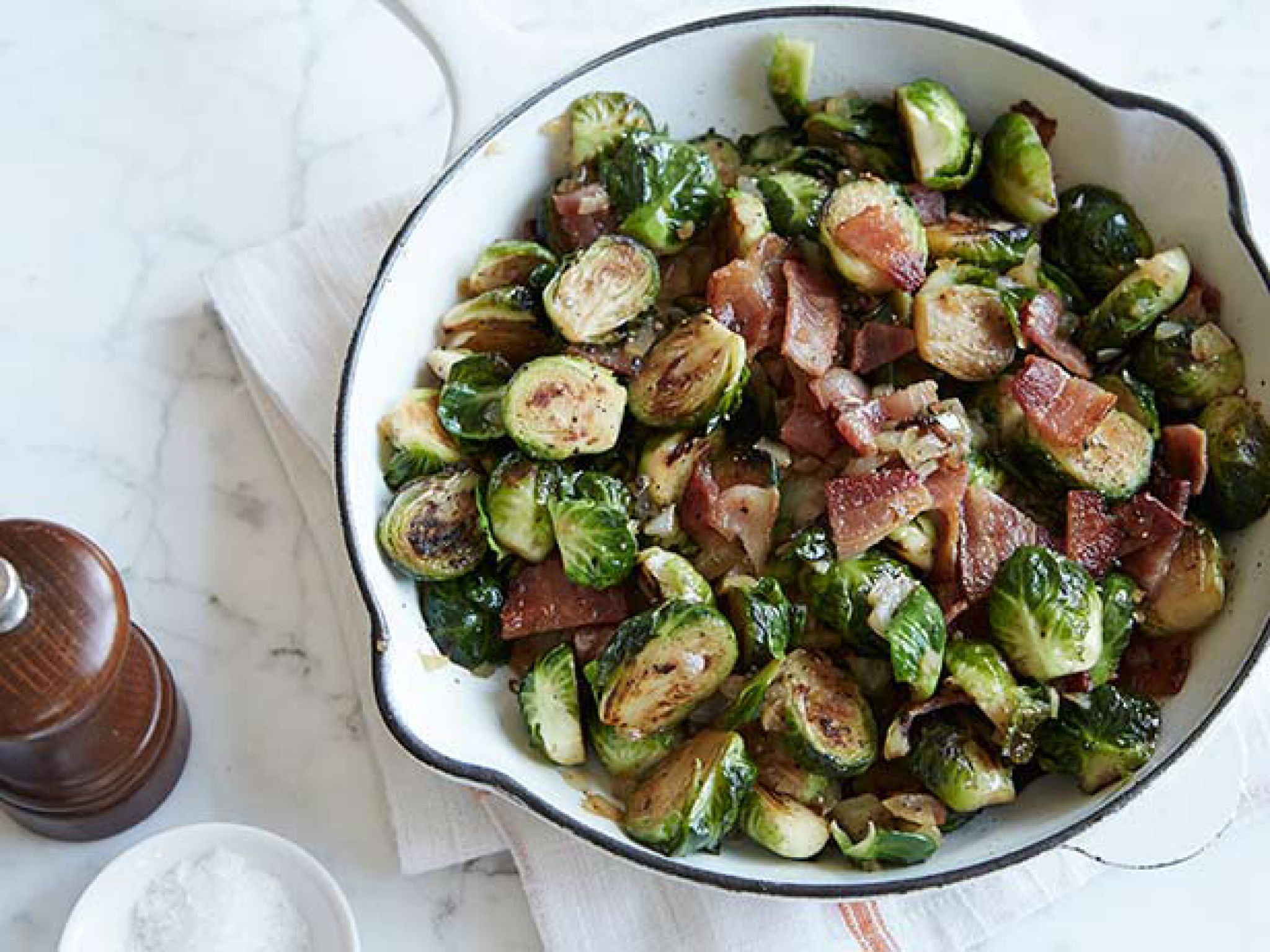 This recipe is quick to prepare and only requires a minimal amount of recipe shopping. This is perfect as a side dish and will introduce you to the amazing ways bacon and Brussel Sprouts compliment one another. This flavourful and quick to prepare meal can feed 4 – 6 people.
Ingredients
4 strips of thick cut bacon, remove all rind
450g Brussel sprouts
1 small onion, chopped
1 cal fry light spray
1 clove garlic, finely chopped
2 tablespoon's chopped fresh parsley
Salt and freshly ground pepper
Instructions
Chop Brussel sprouts in half, blanch them in boiling water for 3-4 minutes until fork tender. Drain and refresh under cold water.
Heat a large non-stick pan, spray 1 cal spray light and add in roughly chopped bacon and cook until crispy.
Add the garlic, onion, salt and pepper.
Add the Brussel sprouts, remove when they are warmed through and serve.