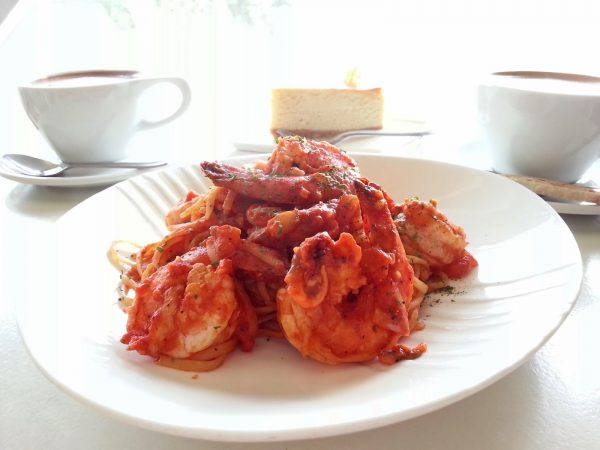 I hadn't thought of cooking prawns in the slow cooker until a client popped in and shared this really great recipe with me. She said she just decided to combine two of her favourite things (prawns and arrabiata sauce) and work them in to her eating plan on her Motivation programme and voilá prawn arrabiata was born!
It takes a mere 15 minutes to prepare so it's really not a hassle to throw together before running out to work. And to really enjoy all the flavours my lovely client recommends cooking on a low heat setting for approximately 7 hours. The ingredients below allow for 4 servings.
Ingredients:
28 ounce tin of tomatoes
1 large onion, chopped
1 red pepper, deseeded and chopped
3 cloves garlic, finely minced
1 teaspoon dried oregano
1 teaspoon dried basil
¼ teaspoon crushed red pepper
1 lb baby prawns, peeled and deveined
OPTIONAL CARBOHYDRATE – 4 oz. wholegrain spaghetti
Method:
Combine the onion, tomatoes, pepper, garlic, oregano, basil and crushed red pepper in the slow cooker bowl.
Cover and cook on high for 4-6 hours or on low for 5 to 7 hours.
Add the prawns and cook for a further 30 to 40 minutes on high.
If using spaghetti, cook according to instructions.
Divide onto plates and top with remaining sauce.