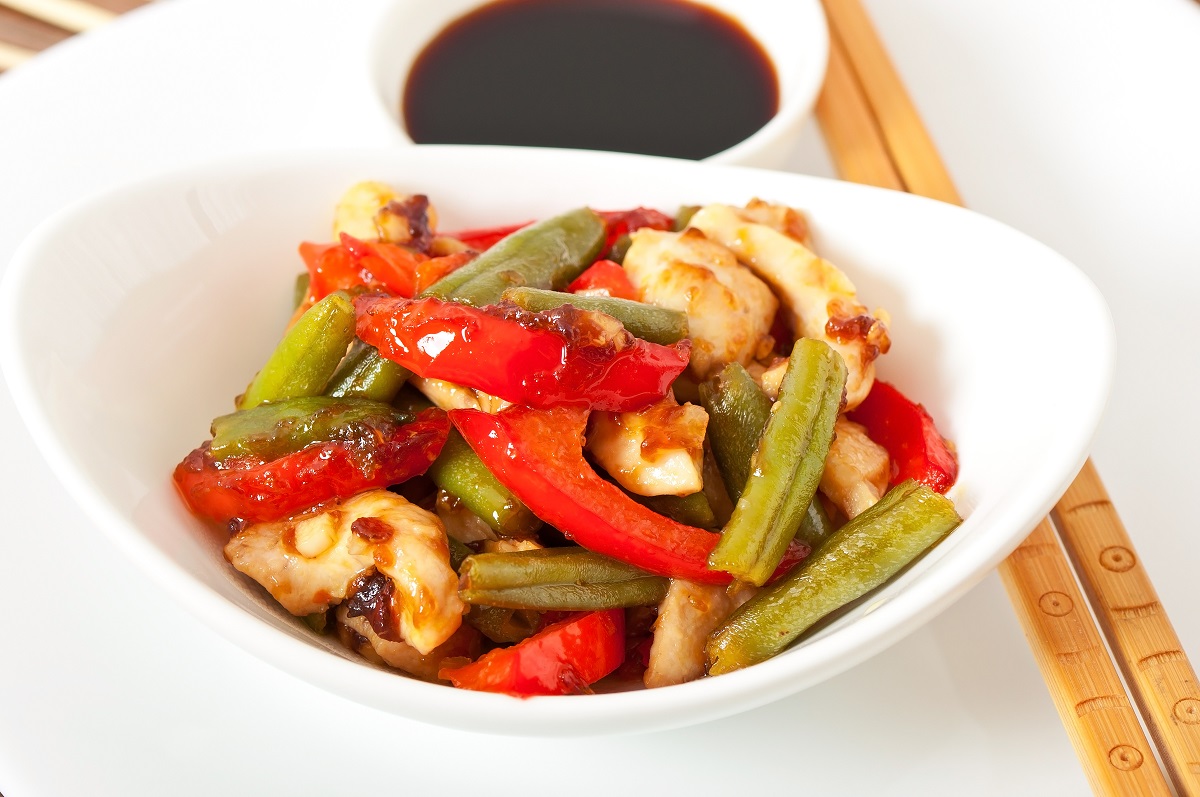 Meal Info
Serves: 4
Time: 45 mins
Food Plan Info
Protein: 1
Free Veg: 1
Restricted Veg: 1/4
Fat: 1/2
Red Pepper One Pot Wonder
Red peppers contain 300% of your daily required Vitamin C intake, twice that of green peppers which is interesting to note. Vitamin C is not only a powerful antioxidant but also helps with the absorption of iron especially important for women. They are also a great source of Vitamin B6 which is a natural diuretic to prevent bloating and helps to break down and digest proteins, and form red blood cells.
Healthy Recipe – Red Pepper One Pot Wonder
Ingredients:
1 onion diced
2 cloves of garlic
130g brown rice
2 fish stock cubes (makes 1.5-2 litres)
1 lemon (zest and juice)
1 red pepper
1 bunch asparagus
140g white fish (eg cod, haddock, halibut, sole, seabass)
90g prawns
2tbsp low fat crème fraiche OR Philadelphia Light
1 cal spray
Method:
Spray a wok or pot with 1 cal.
Sauté onion and garlic for 2-3 minutes.
Add in the rice followed gradually by fish stock.
Gradually bring to the boil, then simmer for 15 mins stirring regularly.
Add lemon juice and vegetables (chopped).
Boil for further 5 minutes.
Add fish mix and poach for 15-20 minutes, by this time the brown rice should be cooked through along with your fish and vegetables.
Finish by stirring in the creme fraiche or Philadelphia to thicken.