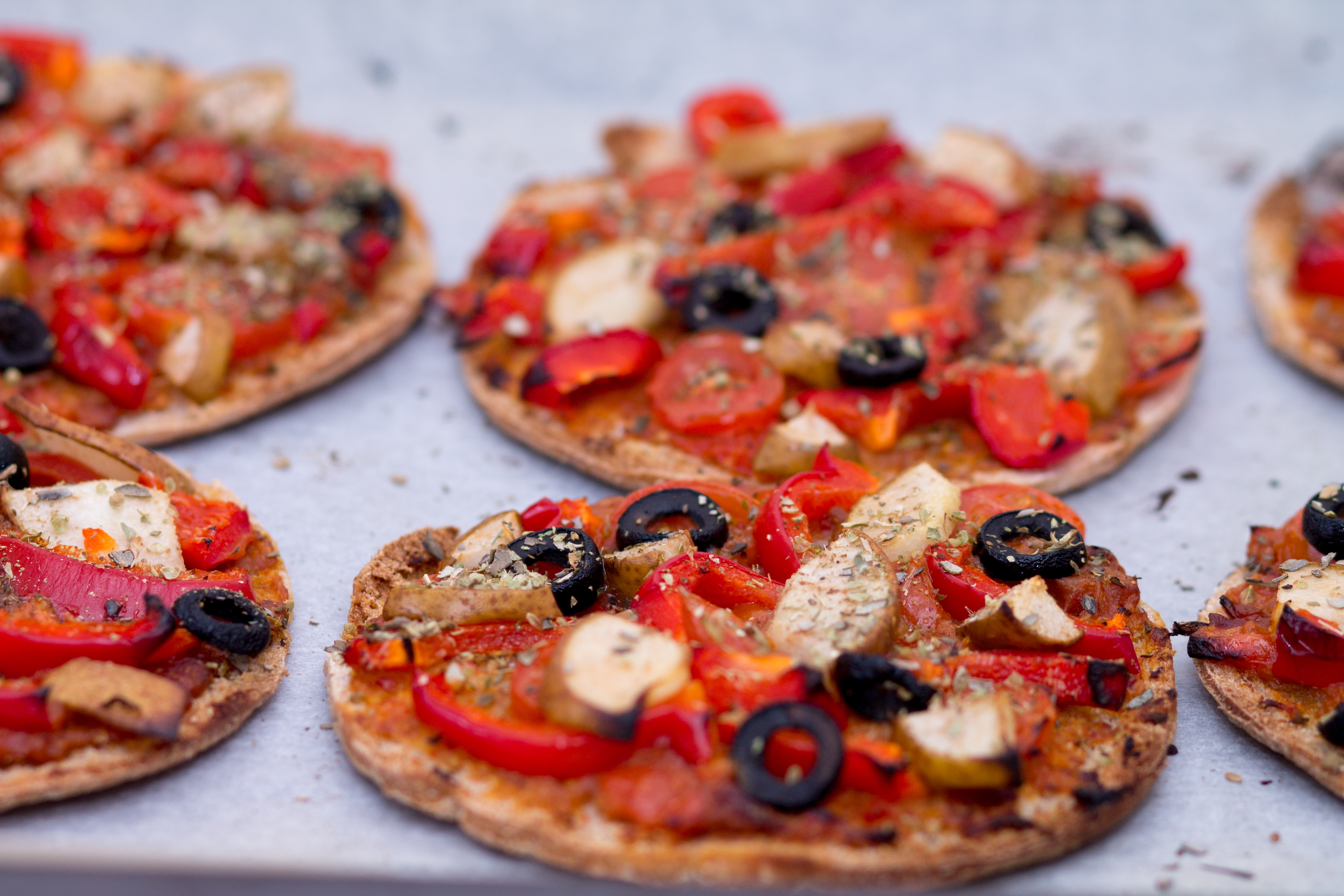 Food Plan Info
Protein: 1
Free Veg: 1
Fat: 1/2
Carbohydrate: 1
Red peppers are called a superfood for a reason. They contain 300 % of your required vitamin c intake (twice that of green peppers) which is not only a powerful antioxidant but also helps with the absorption of iron.
They are also a great source of vitamin B6 which is a natural diuretic to prevent bloating and helps to break down and digest proteins, and form red blood cells. The combination of vitamin B6 and magnesium is effective in reducing anxiety and lessening symptoms of PMT.  They are extremely high in vitamin A, good for vision and boosting the immune system.
Lycopene is what makes peppers red which has been successfully tested in the prevention of cancers primarily prostate and lung. To top it off red peppers are crisp and incredibly sweet, and help with weight loss as your body burns calories digesting them. They increase your metabolic rate and are full of water too, which keeps you full.
With red peppers in the fridge you can add great nutrition, and colour to any meal. Weight loss is easier when the food tastes good so make sure to try a few recipes, they're simple and fast. You'll be amazed how good you'll feel and how fast you shift the pounds with no hunger or feelings of deprivation.
That's why we have prepare a 3 part series of Red Pepper's recipes just for you! Here it is the first of three tasty, easy and full of vitamins recipes.
Healthy Recipe – Red Pepper Healthy Pizza
Ingredients:
4 small wholemeal wraps
140g low fat mozzarella
60g sliced black olives
large red pepper, cut into strips
handful of cherry tomatoes, halved
2 tsp italian herb seasoning mix
Method:
Place a wrap on a grill pan under a medium grill for 2 minutes on either side to toast lightly before removing from the heat.
Sprinkle the cheese and chopped vegetables evenly over each wrap and grill for another 1-2 minutes. Sprinkle with a little Italian herb seasoning and serve immediately.