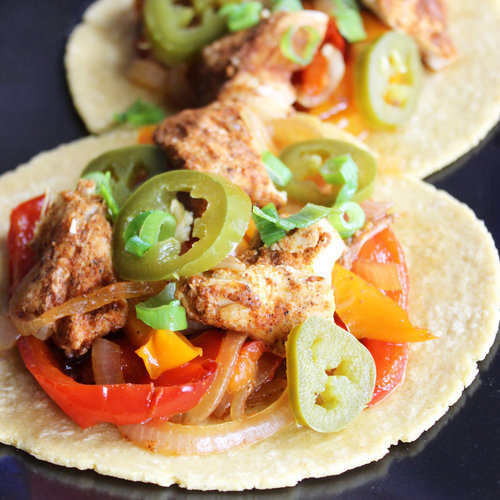 Chicken Wrap Stew Recipe
Slow cooking is becoming more and more popular as home owners see the many benefits. There is a general consensus that dinners cooked this way provide a lot more flavour than other cooking methods. Slow cookers are very economic using only the energy of a light bulb and are perfect for busy people who can come in from work and immediately sit down to a tasty, nutritious dinner. Slow cookers are great in the winter time for making soups and stews, especially chicken dishes, which are usually enjoyed by the whole family. Root vegetables, lentils and beans also cook particularly well using this method, perfect for healthy protein rich vegetable soups.
This is a quick and easy chicken recipe, full of flavour, low in fat and high in protein. The recipe should serve 6 and one serving equals three servings of protein on a Motivation eating plan.
Chicken Wrap Stew
INGREDIENTS:
6 skinless boneless chicken breasts
2 red onions (chopped up)
2 red peppers (deseeded and chopped up)
2 green peppers (deseeded and chopped up)
2 jalapeno peppers (chopped up – optional)
2 crushed garlic cloves (optional)
35g fajita seasoning mix OR make your own seasoning with 2 teaspoons smoked paprika, ½ teaspoon ground cumin, 1 teaspoon salt (optional),
2 teaspoons chilli powder, 1 teaspoon ground black pepper, 1 teaspoon garlic powder, 1 teaspoon brown sugar, ½ teaspoon oregano. Mix together. (can be adjusted to taste so try it first)
3 tablespoons plain flour
430 ml jar chunky salsa (approx. 1 ¾ cups)
METHOD:
Cut the chicken into strips. Place in the slow cooker bowl. Add peppers, onion and garlic. Sprinkle on seasoning and flour, then stir. Stir in salsa.
Cover and cook on high setting for 4 hours or low setting for 6 hours.
Spoon a fajita mixture into bowls. Top with a dollop of fat free natural yoghurt or low fat crème fraiche, a teaspoon of grated cheese and a little chopped up coriander.
Enjoy as a stew or substitute tortilla wrap for a lettuce wrap.