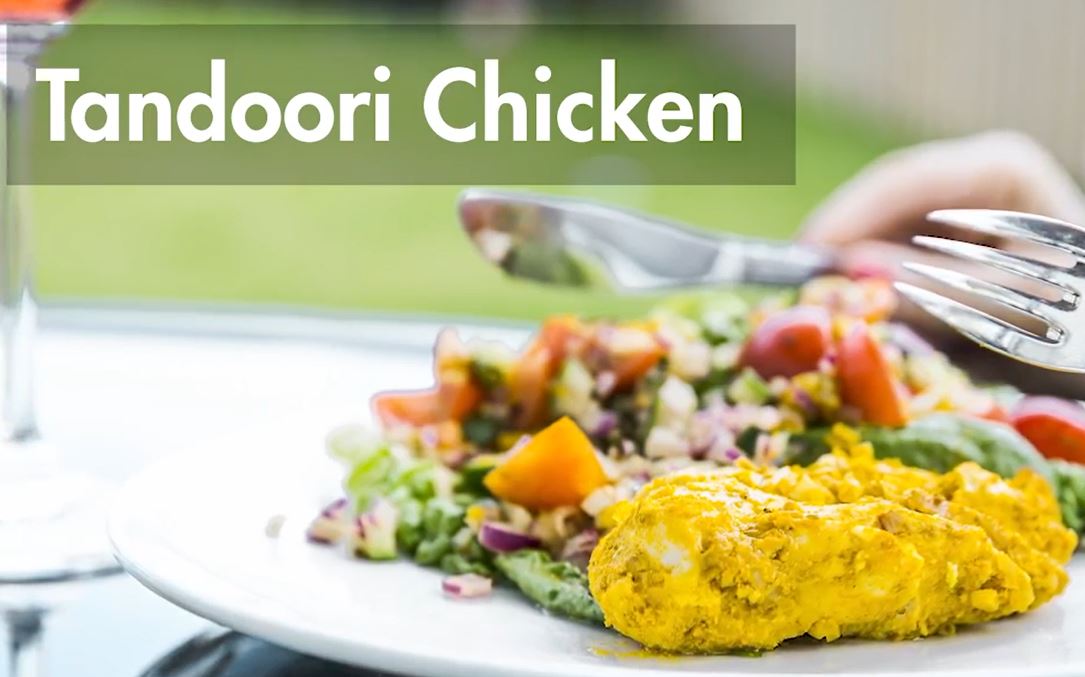 This light dish certainly doesn't compromise on flavour. With  approximately 30 grams of protein and virtually no saturated fat or carbohydrate this is a great meal to make time and time again.
SERVES 4
Ingredients
– 4 chicken breasts
– 1 cup plain fat free Greek yoghurt
– 1 medium onion
– 1 tablespoon grated ginger
– 1 tablespoon vegetable oil
– 1 teaspoon ground cumin
– ½ teaspoon cayenne pepper
– ¼ teaspoon ground turmeric
– 3 garlic cloves finely chopped
– ½ teaspoon salt
Directions
1. Combine yoghurt, onion, ginger, oil, cumin, cayenne pepper, turmeric and garlic.
2. Coat the chicken breasts in the marinade in a small roasting tray
3. Place in refrigerator to marinate in fridge for one hour
4. Preheat oven to 200 degrees C
5. Cook in oven for 30 minutes, turning chicken after 15 minutes
6. Slice chicken onto plate and serve with red onion, cucumber and tomato salad
Check out the video below – it's really easy to prepare and simple to cook.