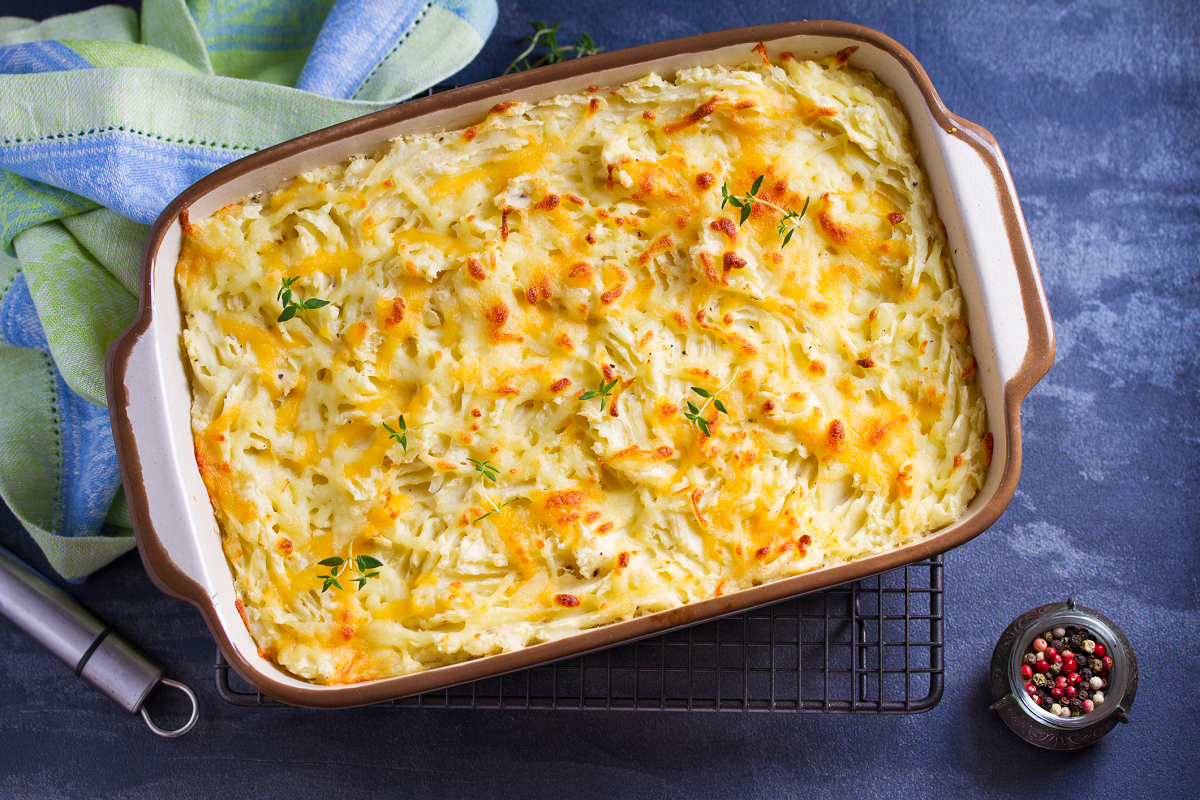 Meal Info
Serves: 4
Time: 60 mins
Vegetarian: Yes
Food Plan Info
Protein: 3
Free Veg: 1
Restricted Veg: 1
Fat: 1
Carbohydrate: 1
A family dinner time favourite! Warming winter comfort food, topped with cheesy mash.
Delicious!!
This takes a little bit more time and effort but it is worth it. Also, this meal, once cooked, will keep in the fridge
Veggie Sausage and Bean Pie Ingredients
6 Linda McCartney sausages (1 pack), defrosted and cut into chunks
480g potatoes, peeled and cut into chunks
20g reduced fat margarine
1 tbsp olive oil
1 onion (80g) diced
1 stick of celery (50g) diced
1 carrot (60g) diced
2 cloves of garlic crushed
1 tbsp tomato puree
1 vegan stock cube
1 small tin of sugar free baked beans (200g)
1 small tin of kidney beans (200g)
100g baby spinach
¼ tsp salt
¼ tsp pepper
20g reduced fat cheddar
Crustless Tofu Quiche Directions
Preheat the oven to 190◦c/170◦c fan / gas mark 5.
Boil the potatoes for 12-15 minutes or until soft. Drain and mash the potato with the low fat margarine. Set aside.
Place a large frying pan on a medium heat. Add the 1tbsp oil and the sausages. Fry for 3-4 minutes until browned. Remove from the pan and set aside.
In the same pan, add the onion, celery, carrot and garlic and fry for 8-10 minutes or until soft. Add the tomato puree, stock cube, kidney beans and sugar free baked beans. Stir through the sausages.
Transfer the sausage mix to an oven proof dish. Top with the mashed potato and sprinkle with grated cheese (if desired). Bake in the oven for 20-25 minutes or until golden.
Download your copy of the Veggie Sausage And Bean Pie Recipe Here.