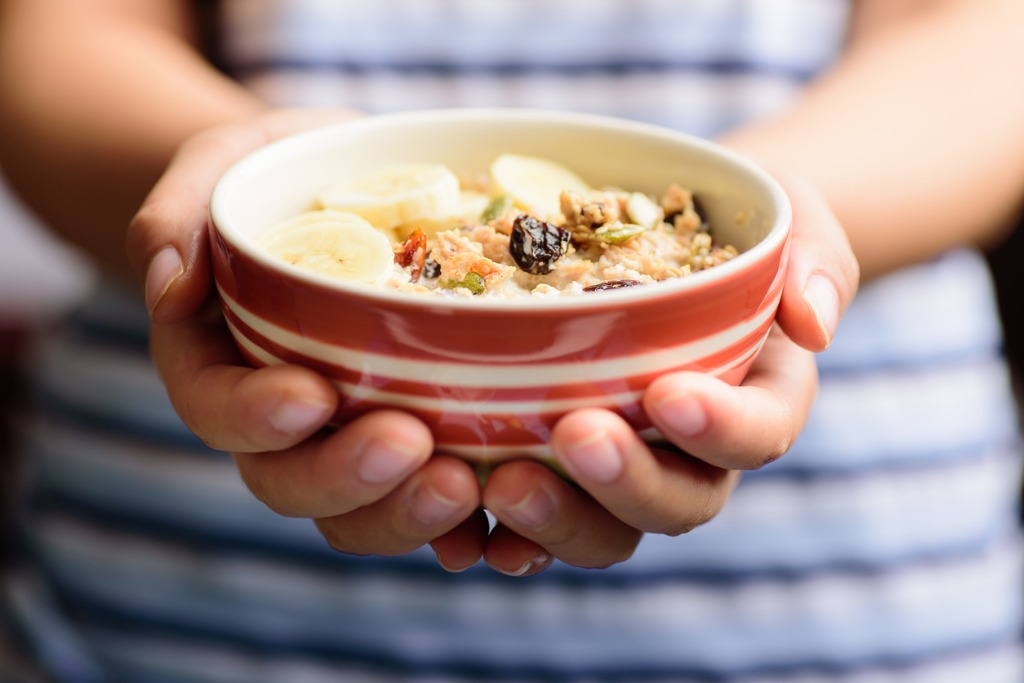 Food Plan Info
Fat: 1
Dairy: 1/2
Fruit: 1
This banana oat powerhouse breakfast is packed with nutrition, the banana offers potassium, the nut butter and flax are jammed with healthy fats and the protein granola will keep you feeling full all morning.
Fruit 1
Dairy ½
Fat 1
Protein Sup 1
Ingredients
600ml of Alpro Oat Original
2 frozen bananas
1 tablespoon of almond butter (or peanut butter)
1 tablespoon of ground flaxseed
1/2 teaspoon of vanilla extract
Sprinkle of cinnamon
1 serving of Motivation Protein Granola
Directions
1. Simply blend everything apart from the granola in a food processor or blender.
2. Serve the banana oat powerhouse smoothie over the granola and top with some extra cinnamon if you want to give it an extra kick.