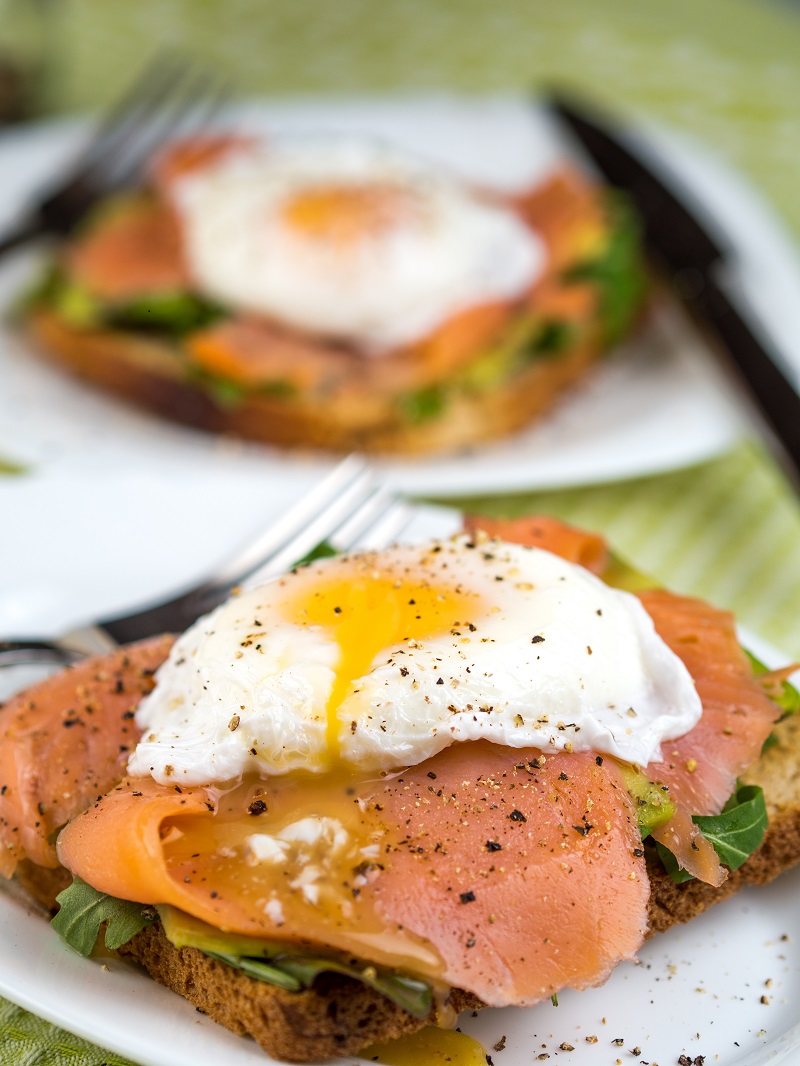 Meal Info
Serves: 4
Time: 10 mins
Food Plan Info
Protein: 2
Free Veg: 1/2
Carbohydrate: 1
Breakfast on Christmas day is a tradition in many households, some do pancakes, some do a full Irish, some do champagne! It can however often be rushed with the stress of getting the turkey into the oven or trying to get kids organised for the day amidst the unwrapping of every present in sight. For those on a weight loss plan or trying to watch their intake during the festive season, it is a great opportunity to eat healthily and start the day off well. Ensuring you have an adequate intake of protein as part of your breakfast will keep you feeling fuller for longer meaning you'll be less inclined to reach for snacks, sweets and alcohol in between meals.
Smoked salmon is a food many traditionally associate with Christmas time but it's packed full of protein and heart healthy fats making it a great choice year round. Pair it with eggs and a slow releasing carbohydrate and you've got yourself a powerhouse breakfast.
Ingredients
160g Smoked Salmon
4 eggs
4 slices rye bread
200g spinach leaves
Chopped Chives
Directions
Start by boiling a saucepan of water
Put your bread on to toast
Add the eggs to the boiling water making sure the water is spinning at the time you add each egg. It works best to poach them 2 at a time.
Once your toast is done, layer a handful of spinach leaves on top, the heat from the toast will start to wilt them. Next add on a slice of smoked salmon.
Remove the eggs when they're cooked to your liking and place on top of the salmon, sprinkle with chives and serve!