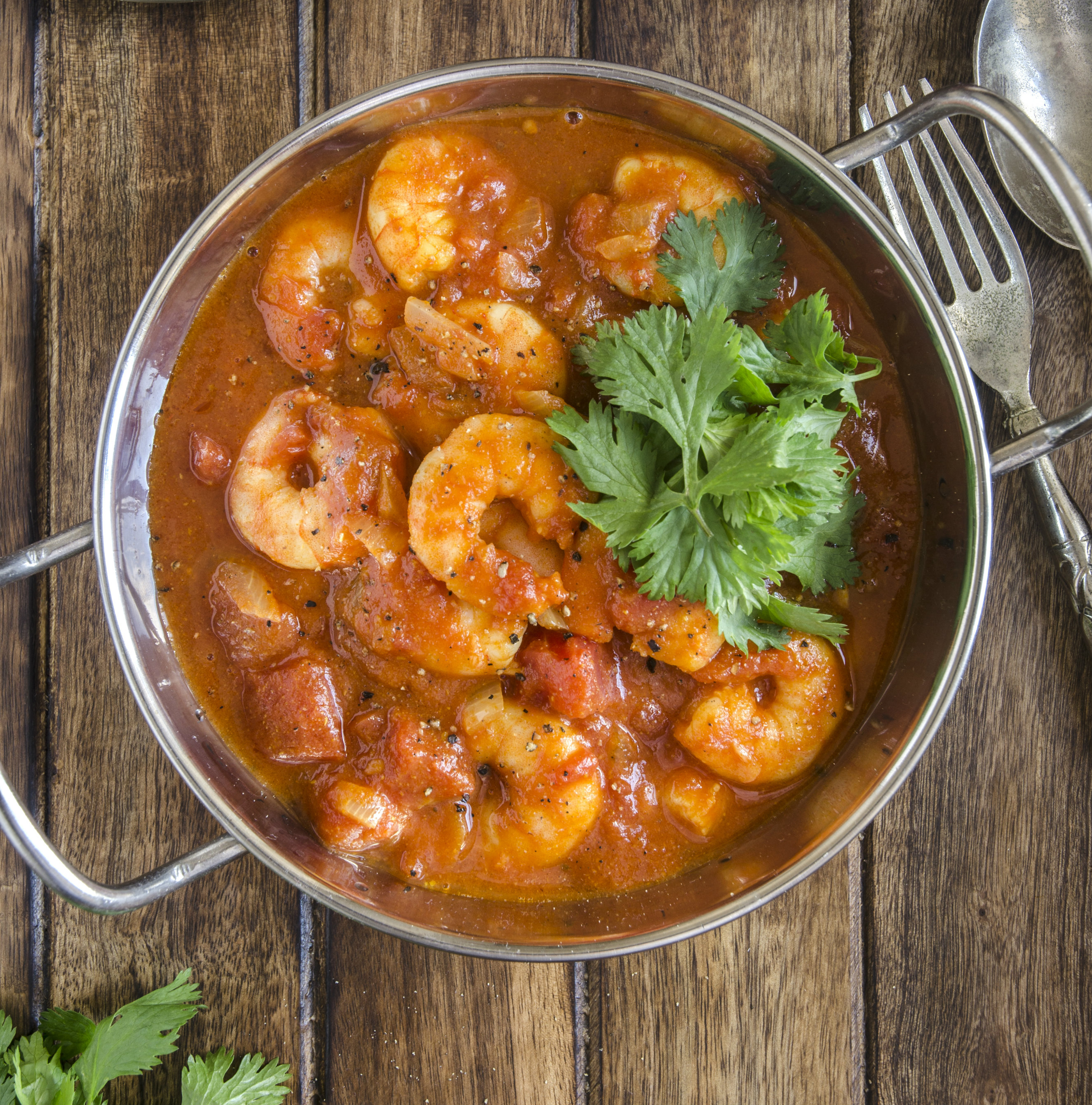 Meal Info
Serves: 4
Time: 15 mins
Food Plan Info
Protein: 1
Free Veg: 1
Restricted Veg: 1/2
Fat: 1/2
This speedy low-calorie coconut free prawn curry is super-fast to make and only has 5 ingredients, free from coconut milk which keeps the calorie content low too. Prawns are a great source of lean protein and can be relatively inexpensive when bought frozen.
Feel free to add in some extra vegetables to this coconut free prawn curry if you'd like to bulk it up, peppers and root vegetables work well.
Serves 4
Time 15min
Protein 1
Fat 1/2
Restricted Veg 1/2
Free Veg 1
Ingredients
2 tbsp medium curry paste e.g. Pattaks
200g onion, finely sliced
180g raw or cooked king prawns, defrosted if frozen
400g tin tomatoes infused with garlic
1 large bunch or coriander
Directions
1. Fry off the onion in a large pan using 1 cal spray.
2. Once the onion has softened, add in 2 tbsp of the curry paste and continue to stir.
3. Stir in the prawns, and tin of tomatoes and bring to a simmer.
4. Chop the leaves and stalks of the coriander and add just before serving.