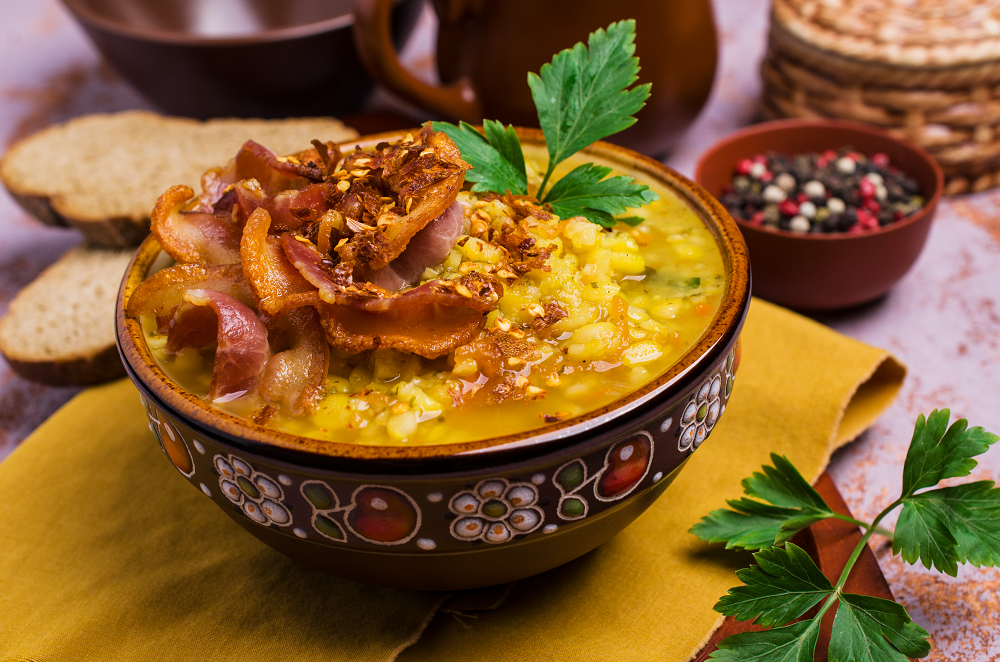 This lentil soup recipe is great for promoting healthy bowel movements as it's packed full of fibre thanks to the lentils and veggies, water and magnesium in the spinach.
Ingredients
1tbsp olive oil
200g spinach leaves
1 onion diced
4 pieces of streaky bacon
120g finely diced carrot
1 tsp ground cumin
1/2tsp turmeric
2 cloves of garlic, finely chopped
1 red chilli, seeds removed if you don't want the soup too spicy, finely sliced
2 reduced salt chicken stock cubes
280g red lentils rinsed
Directions
1. Heat the olive oil in a large saucepan. Add the onion and the carrot. Cook on a low to medium heat for 10 minutes until the onions have softened.
2. Add in the spices and cook for a further 1 – 2 minutes until the aromas are released.
3. Pour in 1.25 litres of boiling water, crumble in the stock cubes and add the lentils.
4. Bring to a simmer and cook for 20 minutes, stirring occasionally to ensure the lentils aren't sticking or overcooking. Add the spinach leaves in for the last 5 minutes.
5. Meanwhile grill the bacon until crispy, remove from the heat and pat off excess oil with kitchen paper. Serve the lentil soup with a sprinkle of crispy bacon on top of each bowl.