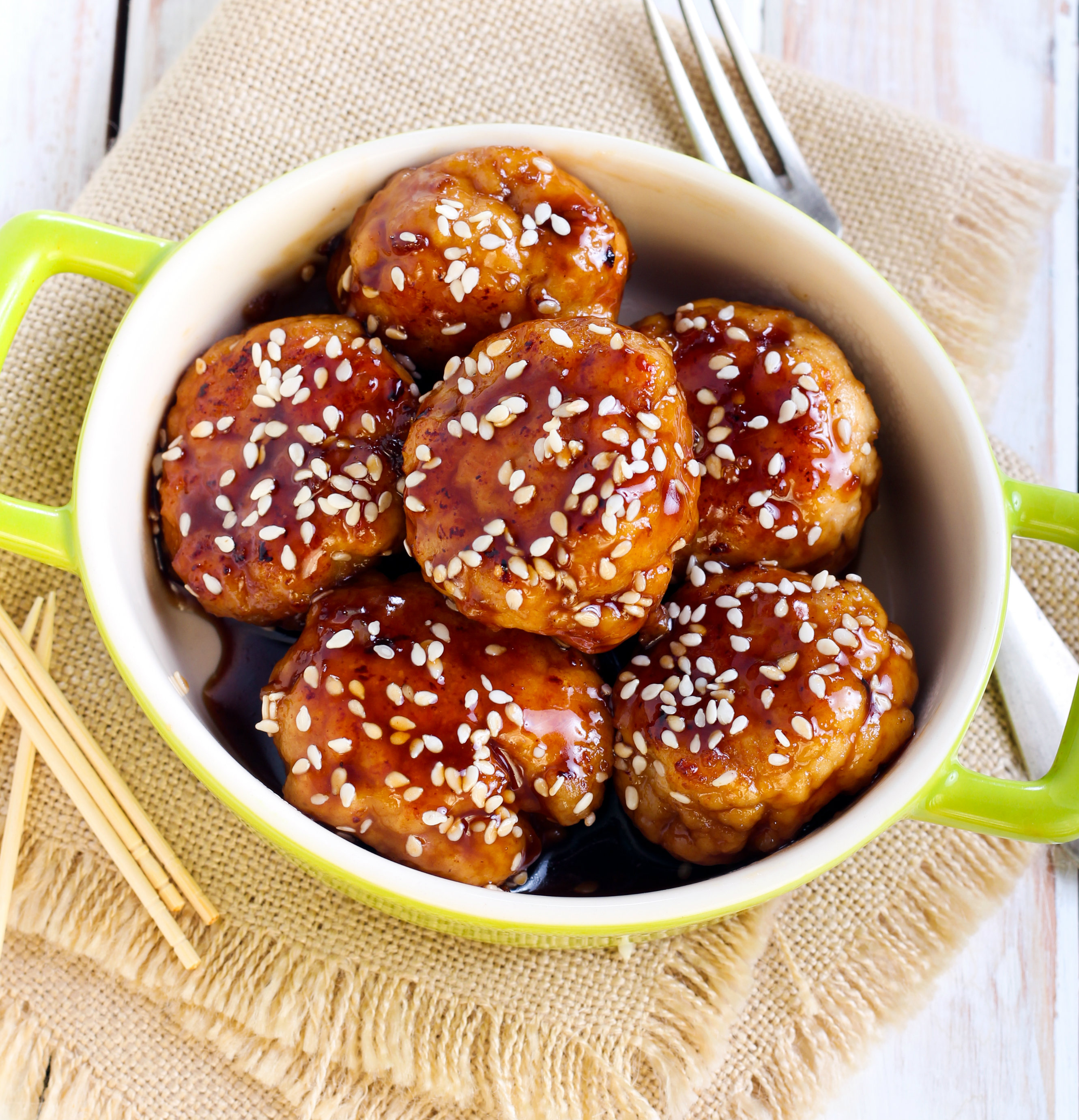 Meal Info
Serves: 4
Time: 25 mins
Food Plan Info
Protein: 1
Free Veg: 1
Fat: 1
Carbohydrate: 1/4
Turkey is not just for Christmas, year round it's a firm favourite as its extra lean and very versatile. Although you may not traditionally associate the two, it works really well in Asian dishes.
These comforting Asian Inspired Spiced Turkey Meatballs can be had as a snack or you can double the recipe as a dinner portion and serve with vegetables or basmati rice. They make a great dinner party starter too and will leave your guests very impressed!
Time 25min
Serves 4
Protein 1
Free Veg 1
Fat 1
Carb 1/4
Ingredients
For the meatballs
240g turkey mince
75g breadcrumbs, finely chopped
1 red chilli, finely chopped
3 cloves garlic, minced
4 scallions, sliced finely
1 large egg
½ teaspoon sesame oil
1 tablespoon low sodium soy sauce
For the sauce
3 tbsp hoisin sauce
2 tbsp low sodium soy sauce
1 tbsp water
1 tsp sesame oil
1 scallion for serving, if desired
Sesame seeds for serving, if desired
Directions
1. Preheat oven to 200' C.
2. In a large bowl combine the turkey, chilli, breadcrumbs, garlic, scallions, egg, sesame oil and soy sauce. Mix well with your hands until combined. Using damp hands, portion out 12 meatballs.
3. Place meatballs on the oiled baking sheet and cook for 15 minutes, flipping halfway through.
4. To make the sauce, add all of the ingredients to a medium bowl and stir to combine. Set aside until meatballs are done cooking.
5. Once cooked thoroughly, take them out of the oven and toss with the Asian sauce.
6. Serve immediately and garnish with green onions and sesame seeds, if desired. This recipe works well served with stir fried asian greens.
Note: These meatballs may be frozen, just leave the sauce off of them and prepare when you are ready to serve.