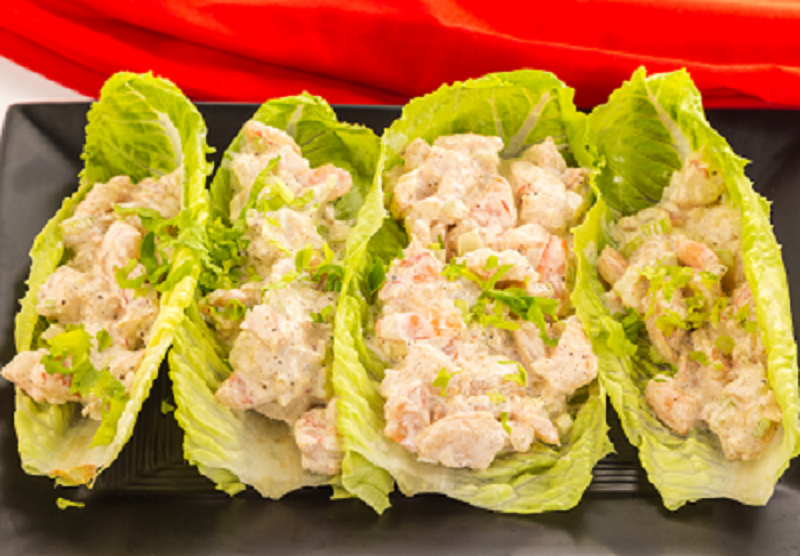 Meal Info
Serves: 4
Time: 10 mins
Food Plan Info
Protein: 1
Free Veg: ¼
Restricted Veg: ¼
Prawn Cocktail Lettuce Boats
This healthier alternative to traditional Marie Rose sauce is super simple to make and just as tasty! These prawn cocktail lettuce boats make a great lunch or starter for a dinner party.
Ingredients
180g cooked and peeled prawns, chilled
4 tbsp. 100% fat-free Greek yogurt
2 tbsp. tomato ketchup
1 tsp Worcestershire Sauce
1 tsp lemon juice
Salt and black pepper to season
Large iceberg or romaine lettuce
½ tsp paprika
Directions
1. In a bowl combine all of the ingredients for the sauce and mix well, season to taste.
2.  Add in the prawns and coat well.
3. Fill individual lettuce leaves with the mix and dust with a little extra paprika to garnish.