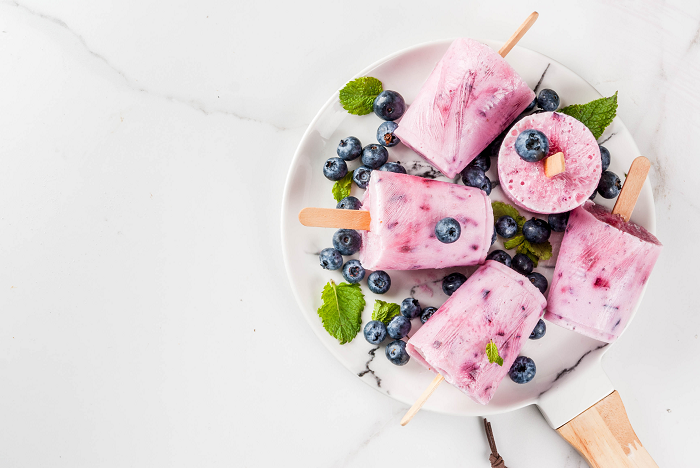 Meal Info
Serves: 4
Time: 2 hours
Food Plan Info
Dairy: 1/2
Fruit: 1/2
With the weather so fabulous we thought you might be interested in some healthier alternatives to ice cream that you can make at home in keeping with your programme. All you will need is some ice-pop moulds that you can now purchase in most supermarkets or department stores.
Keep reading for three ideas to keep you cool this summer.
1. Protein Pops
All you will need to make these protein pops is one of our Motivation Drink Protein Supplements. We have Peach & Mango, Kiwi, Orange or Tropical Passion to choose from. Simply dilute them as normal and freeze in your moulds.
2. Free Pops
These ice pops can be counted as Free Foods and had at will. All you need is to pick up your favourite sugar-free squash of choice, look for Robinsons "No Added Sugar" line or supermarket own brand equivalent.
Be aware of squash or cordial that is not clearly marked as no added sugar as they are much higher in calories and contain high amounts of sugar and are not suitable for your programme.
Simply dilute with water as per instructions and freeze as normal.
3. Smoothie Pops
If you prefer something a little creamier this recipe is for you, smoothie pops are a great ice cream alternative and a handy option to give kids too.
Serves 4
Time 2 hours
Dairy ½
Fruit ½
Ingredients
– 500ml of Coconut Milk (you buy this in a carton in the supermarket in the same area that sells almond and soya milk, it is not the tinned version used for cooking)
– 250g Fat-Free Natural Yoghurt, again make sure it has no added sugar
– 200g frozen mixed berries
Directions
– Simply blend the three ingredients together in a smoothie maker or food processor and pour into your moulds. Freeze until solid and enjoy.
– Keep for up to 2 weeks in the freezer.