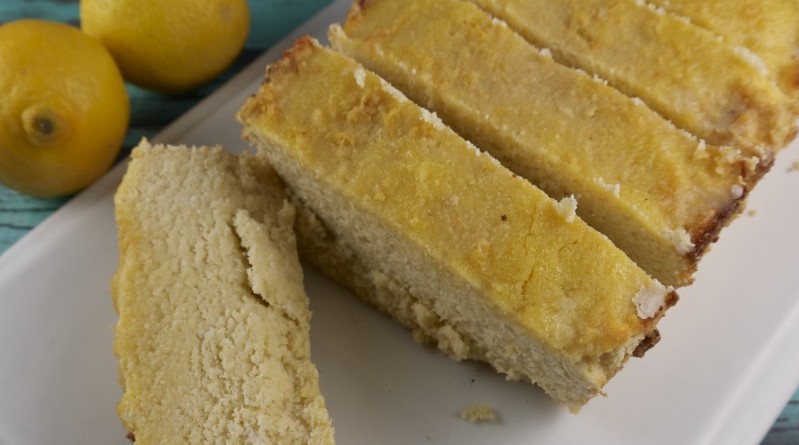 Sugar Free Healthy Lemon Cake
Sugar Free Healthy Lemon Cake: Healthy eating can be maintained with our healthy lemon cake recipe. Obviously moderation is key, but a slice of cake with a friend or the children is an enjoyable activity, and a great alternative to biscuits. Lemon turns alkaline in the system and aids in the digestion process. Lemons are rich in vitamin C boosting the immune system and helping to fight skin damage caused by the sun and pollution. Lemons should be stored at room temperature away from direct sunlight.
Ingredients
½-1 cup low fat greek yoghurt
2 cups of whole wheat flour (sieved)
2 eggs (room temperature)
1 ½  tablespoons of lemon zest
2-3 tablespoons of lemon juice
¾ teaspoon of baking soda
¾ teaspoon of baking powder
¼ teaspoon of salt
1 to 2 tablespoons of skimmed milk
1 – 2  tablespoons of sunflower oil
1 tablespoon of vanilla extract
2/3 cup natural sweetener e.g. Splenda or canderel
Optional – 2 tablespoons of poppy seeds
Add in a little water if mixture too dry
Directions
Preheat the oven to 350 degrees Fahrenheit and lightly coat a loaf tin with non-stick spray.
Whisk together the flour, poppy seeds if using, lemon zest, baking powder, baking soda and salt.
In a separate bowl, whisk together the eggs, oil, and vanilla extract.
Mix in sweetener, yoghurt and lemon juice until well mixed.
Add flour etc. to bowl with egg mixture and fold in all ingredients.
Add in milk slowly, stirring mixture all the time.
Pour mixture into loaf tin (lined if possible) and bake for 30-40 minutes. Check with skewer after 30 minutes.
Remove from oven and pour over drizzle if using.
For drizzle mix 2 teaspoons canderel, a teaspoon of milk and 2-3 tablespoons of lemon juice. (Alter to taste).
Cool on rack and serve.