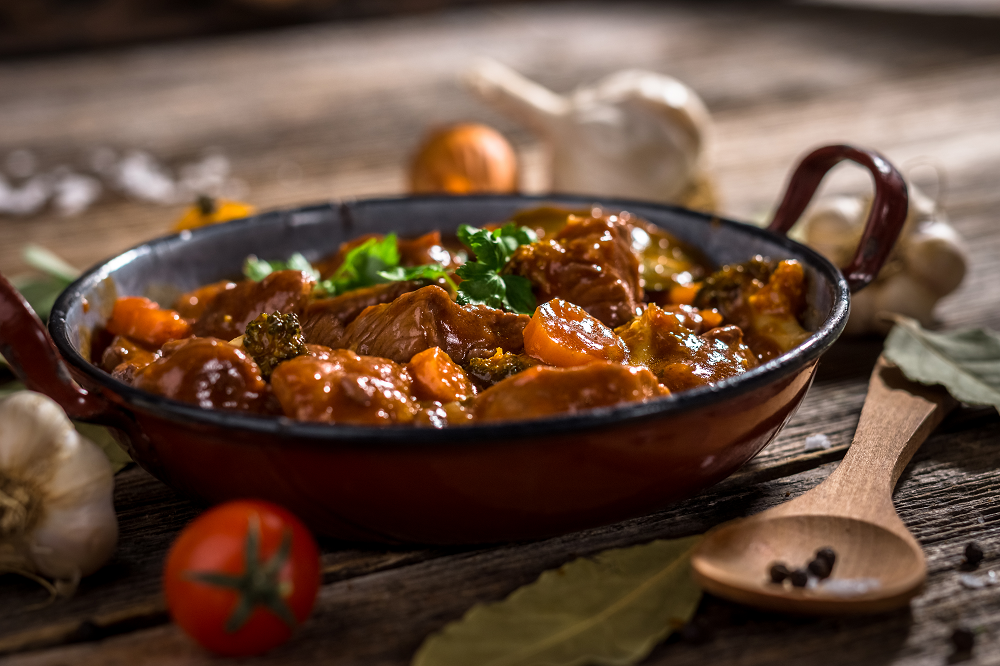 Meal Info
Serves: 4
Time: 1 hour
Food Plan Info
Protein: 2
Free Veg: 2
Restricted Veg: 1/2
Fat: 1/2
With weather this cold nothing beats a winter beef stew! Remember, we should all try to take a break from red meat from time to time so you can also use tofu in this recipe, I've listed directions for both!
Winter Beef Stew Ingredients
1 tbsp olive oil

560g tofu, shredded or cubed

OR
400g lean stewing beef

1 large onion, sliced

1 clove of garlic, chopped

2 carrots, peeled and cut into batons

½ small cabbage, shredded

2 courgettes, sliced

400g tin chopped tomatoes

250ml water

1 bay leaf

1 tbsp veg bouillon

1 tsp tomato puree

Juice of half a lemon

1 tsp balsamic vinegar

Sea salt
Freshly ground pepper
Winter Beef Stew Directions
First, if using tofu, make sure your tofu is dry, place it between sheets of kitchen paper and apply pressure to draw out excess liquid. This will help the tofu absorb flavour better in the stew.

Heat the oil in a large pan over a moderate heat. Add the onions and garlic and cook until soft. At this point add the beef and brown it. Alternatively, if you're using tofu, add the tofu and cook for another four minutes.

Add all the vegetables, bay leaf and water, bouillon, tomato puree, balsamic vinegar, lemon juice and stir.

Season and simmer for 45 minutes. Remove the bay leaf, season again if necessary, then serve your

winter beef stew or winter tofu stew.